November 10, 2010 · Posted in
Bikes
·
Comments Off
Well, the winter has gone and dipped, so it's time to remind you lovely people that we have plenty of tips for eco living on our resource pages — particularly for biking in the winter.
Get yourself in the habit and you'll be all keyed up for next year's Winter Bike to Work Day.
Finally, here's a great and detailed video with tips on how to dress for winter biking — a major deterrent for some of us! Gotta strike the balance between arriving drenched in sweat and falling over dead on the ride, frozen solid into a bikecicle.
I found the video on the Meetup page for the Boulder & Denver Commuter Cyclists, who have an event next Monday.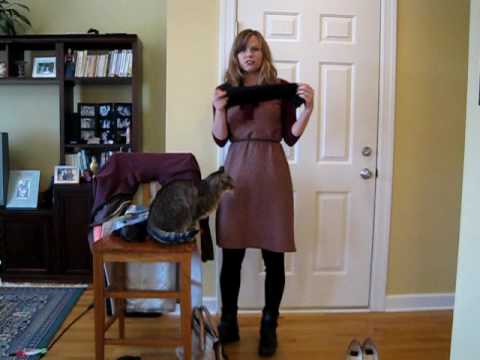 It's Winter Bike to Work Day! Remember to send in your photos and videos and whatever else if you go (I'm dave at biggreenboulder).
We're better off than some for this type of holiday, according to the forecast for a few Winter Bike to Work Day spots:
Chicago: Low 31, high 32. Cloudy.
Wichita: Low 34, high 52. Cloudy.
Boulder: Low 28, high 43. Partly cloudy.
Some of you have been biking all winter — kudos! For me, this is a good reminder that it's actually not that cold right now. I stopped biking to work when my bike was buried under a foot and a half of snow months ago, and have been taking the bus since. But hey — 43 in the sun isn't so bad, especially since we're lucky enough that a lot of the nasty stuff melts off for us between big storms.
Here's where you can stop for food, if you like:
Applebee's – 1906 28th St.–eggs, pancakes, bacon & juice
City Municipal Building – 1777 Broadway, sponsored by The Cup, Sprouts and evol burritos
Moe's Broadway Bagel – 3705 Arapahoe Ave.–bagels
Moe's Broadway Bagel – 2650 Broadway–bagels
Pedal to Properties – 1949 Pearl St.–Hot coco stop
University of Colorado – 18th Street and Colorado Avenue–bagels, fruit, coffee & water
Need last-second winter biking tips?
How about a Winter Bike to Work Day T-shirt that says you were there?
See you out there!
Somehow it crept up on me, but I have to get a quick post out — Winter Bike to Work Day is coming right up, and there are Community Cycles winter biking workshops today to help you get prepared.
We've also got a small repository of winter biking tips here on the site.
Are you participating? Let us know. We'd love to run your photos.
Winter biking is something that Boulder can really take pride in. Check this out, from the city's Winter Bike to Work Day site:
One thing you can be sure of, your commute will be safe and convenient because even if it has snowed the City of Boulder keeps its 60 miles of paved multi-use pathways and 76 underpasses plowed so that cyclists can easily use them even during severe snowstorms. The city begins plowing as soon as an inch of snow accumulates and at exactly the same time that crews are plowing the streets! In fact many cyclists report that biking is faster than driving, especially in slow winter traffic!