Check out this cool poster. Found via mi amigo Brian.

Via: Term Life Insurance
How much waste is produced by the students moving in and out of Boulder each year? Well, enough to warrant a lot of extra garbage trucks, apparently.
The requirements mandate that landlords in the University Hill and Goss/Grove neighborhoods, known for high concentrations of student rental properties, sign up for additional trash pickup during designated times in the spring and fall. Additional trash pickup, already required from May 4-10 this year, will be required from July 31 through Aug. 30.
Seriously, these are college students. They had Craigslist before they had braces. Figure it out, kids! Or consider investing in summer storage!
Great idea (and they were the hosts of the most recent Green Drinks). Eric Jackson fired up Boulder Community Computers, a nonprofit that aims to get working computers into the hands of people who need them — and to help people earn said computers. From the Camera: Read more
Want to do more for the environment but aren't sure what you can do? Come to a Eco-Cycle Zero Waste Living Training and learn how to turn the small choices you make every day into a big part of the solution to our environmental crises, 2 p.m. Saturday, May 22, and Monday, May, 24, Longmont Public Library, 409 Fourth Ave., Longmont, free; Wednesday, May 26, City of Longmont Public Works Operations Building, 375 Airport Road, Longmont. For more information, call 303-651-8470.
CU's student leadership wants to make three buildings on campus zero-waste in five years: the UMC, the rec. center and Wardenburg.
To maintain a zero-waste standard, the three buildings will have to divert 90 percent — or 412,600 pounds — of their waste from landfills. Paper towel composting, further reduction of Styrofoam and sustainability training for employees are part of the legislation's suggestions for reaching this goal.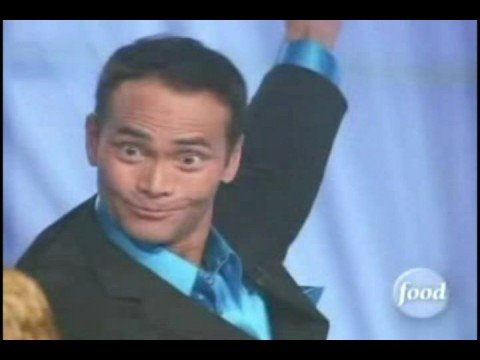 Productivity and efficiency are big parts of sustainability — which is part of why I love the productivity-nerd blog Lifehacker. Last week, they put together a big ol' post on helping eliminate food waste in your home (or — how to "Iron Chef" your leftovers). This can be a big challenge for some people, especially if you live in a household of just one or two people!
So — let's get after it:
We've previously warmed up to the idea of multi-meal recipes, making hash from leftovers, and post-Thanksgiving leftover recipes—and when all else fails, there's our complete guide to freezing food. We are just one blog, however, and we don't write about food as often as the folks quoted here do. Here's how they save money, and face, by using up whatever's hanging around each week.
I happen to have about two and a half gallons of home-brewed beer and ten burrito-sized whole wheat tortillas sitting around. Thoughts?
Title says it all, doesn't it? No? Well, Planet Green says the rest about the new Denver International Airport composting plan: Read more
Boulder has curbside composting! Awesome!
Except in certain places! Less awesome!
Yeah, curbside composting is really awesome, but if you happen to live in a multifamily situation, like a lot of Boulder renters, you're out of luck.
But here's a little story for you: Read more
Even though I'm a total gadget nerd, I tend to be a bit behind the times in what I actually own because I try to hang onto stuff until it runs down. I once had a cell phone that only worked when there was a great deal of pressure being put on it from both the front and the back. For a little while, I'd just hold it really tight while making phone calls. Then I had it held together with rubber bands.
Then I was told it looked really sketchy, like maybe it wasn't a phone, but was some kind of explosive that I had very lazily attempted to disguise as a phone. And then I thought about how weird it was that when I was a kid, my mom actually had a novelty clock that was made to look like dynamite (see photo). How far we've come!
Hey, that was a fun little trip we just took, wasn't it? Point is, I finally had to get rid of the thing, and I'll bet you've got stuff to get rid of, too. If you've got old electronics — or plain old e-waste — in Boulder, here are some ideas for getting rid of your gadgets — which we hope you use, for the most part, until they totally die on you.
There's a terrific outfit looking for old working iPods right now. They load them and use them for therapies that are proving to be extremely effective with Alzheimer's patients, stroke survivors and more. All you have to do is mail in your device. See bethabe.org/WellTuned286.html for more information.

Best Buy, with local branches in Boulder, Broomfield and Longmont, accepts most items including old cell phones and digital cameras for free (up to two items per household, per day.) They charge $10 for some items including small television sets and laptop computers, but give consumers a $10 gift card in exchange.

Eco-Cycle/City of Boulder Center for Hard-to-Recycle Materials (ChaRM) will take old devices, and refurbish what they can, or have the gadgets dismantled and safely recycled.

ChaRM, by the junction of the Goose Creek Path and the Boulder Creek Path, charges a $3 fee for every vehicle coming to recycle.

They will take your old cell phones for no charge; other items have various (very nominal) fees attached. A digital camera or an iPod each cost $2, for instance. For more information, go to ecocycle.org/charm.
via the Camera.
It's another installment in the "Save Money, Save Planet" series, with second-string fruit. But this is no secret — Boulder's all over it. At the Boulder County Farmer's Market, people line up to buy ever leftover not-so-pretty peach on offer. Why? Well, because it'd be a waste not to and because it's cheap!