Western farmers are preparing for an all out battle as federal officials have predicted that over the coming weeks,  grasshoppers will likely hatch in bigger numbers than any year since 1985.
According to the Wall Street Journal, the creepy crawlers could potentially cause hundreds of millions of dollars in damage.  The grasshoppers generally go for corn, barley, alfalfa, and beets, but when the food runs out they won't hesistate to devour fence posts and eat through paint.
Their populations may likely exceed 60 grasshoppers per square yard–way up from the normal eight per square yard–and lead to dense swarms that cover fields and country roads.
And here's your daily dose of gross — this is a video taken from inside a van driving through a grasshopper swarm: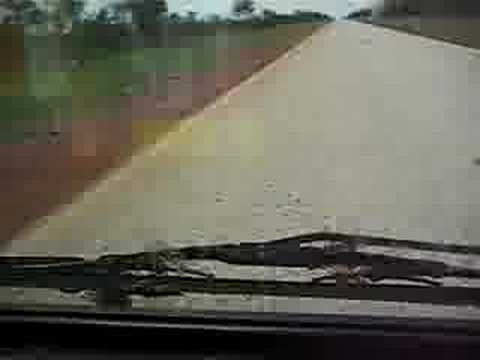 –Lindsay Gulisano
Last Saturday, the Wall Street Journal published a story about Boulder on its front page: "Boulder Struggles with Green Dream: Even Boulder Finds It Isn't Easy Going Green."
This spring, city contractors will fan out across this well-to-do college town to unscrew light bulbs in thousands of homes and replace them with more energy-efficient models, at taxpayer expense.

City officials never dreamed they'd have to play nanny when they set out in 2006 to make Boulder a role model in the fight against global warming. The cause seemed like a natural fit in a place where residents tend to be politically liberal and passionate about the great outdoors.

Instead, as Congress considers how to encourage Americans to conserve more energy, Boulder stands as a cautionary tale about the limits of good intentions.
Ouch.
The article, in general, focused on the fact that since individuals wouldn't motivate to make energy-efficient upgrades to their own, the city of Boulder (like a cross, eye-rolling nanny) planned to do it for them. By Monday, Boulder's supposed fall from green grace had made its way around the Internet echo chamber, showing up on a handful of high-profile blogs. Take, for example, this joke that introduced a post on the Time magazine Web site:
How many residents of Boulder, Colorado, does it take to screw in a light bulb? 100,000: Taxpayers foot the bill for teams of techies to go door-to-door and caulk windows, swap old light bulbs for compact fluorescent ones, and install programmable thermostats, all in the name of energy efficiency. Should saving energy—and money—be this difficult to achieve?

Even in an exceptionally progressive, environmentally sensitive town like Boulder, it seems nearly impossible to get residents to lift a finger, spend a buck, or change their habits to save the planet.
So is this true? And if not, what's the real story? Is Boulder green or isn't it? Read more