December 30, 2010 · Posted in
food
·
Comments Off
As if we haven't had enough to eat and drink this month, Green Drinks capped November off with another enjoyable round of sustainable gluttony. It was a blast.
I arrived at Jill's early for my first Green Drinks, grabbed a seat at the bar, and immediately a loud voice behind me said, "You can't sit there, that's my seat!"  Luckily Stu, who's extremely tall, was joking. Later, when I asked how many solar panels there are in Boulder County, and Stu jokingly came up with 975,674, I realized he must often think on his feet, a skill that's handy for selling things, which he does as a real estate agent, in lieu of his childhood dream to be an outdoor photographer and writer, which he also could have been joking about.
Next, I talked to Megan, who works for the City of Boulder's newly dubbed Local Environmental Action Division, a mouthful, says Smartregs, a new ordinance requiring rental houses to lower energy consumption by 2018, is the most exciting green thing to hit Boulder. Let's get through 2012 first…
After chatting wind-power with Ben from the Rocky Mountain Institute, I asked the guy next to me what he did. When he said, "I own this place," I thought he meant the City of Boulder. Turns out he meant the St. Julien, which is basically the same thing. Besides the St. Julien, Richard also owns Benny, a german short-hair named for Jack Benny, who has a lot of energy.
That pretty much wraps up Green Drinks November. Lots of interesting, entrepreneurial folks gabbing and having a grand old time at Jill's. If you missed it, you missed out!
March 17, 2010 · Posted in
Energy
·
Comments Off
At 8:30 p.m. March 27, you can join people around the globe in celebrating Earth Hour by shutting off your lights for one hour. During Earth Hour 2009, almost one billion people worldwide participated in this  call for action against global climate change. Stepping it up this year should be easy and fun for Boulderites who can celebrate Earth Hour at these cool events:
The St. Julien Hotel & Spa twill be throwing its own its own Earth Hour celebration with a candlelit happy hour and free, live entertainment. Guests can enjoy locally grown, sustainable food and drinks from 5 p.m. to close and will partake in a celebratory toast and lights out ceremony at 8:30 p.m.
ReSource Yard, the waste reduction division of the Center for ReSource Conservation, will be be celebrating its grand opening from 5 p.m.-9 p.m. by hosting an Earth Hour party equipped with fireside music, local artisans, free refreshments, raffles, creative workshops, and a silent auction.
Also, be sure to keep an eye on the Boulder/Denver Grey Wolves meetup group, who are planning an Earth Hour gathering with a TBD location.
So whether you are staying at home, or going out for a night on the town, helping to create awareness is as easy as the flip of a light switch. Click here to find out more about Earth Hour.
If you've got an Earth Hour event in the area that we haven't listed, let us know in the comments!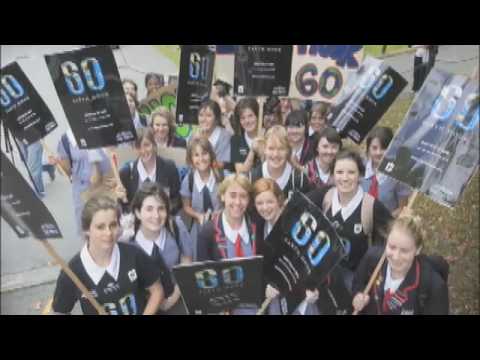 –Lindsay Gulisano