IN CASE YOU MISSED IT…
In addition to the recent news development from the "Cove" team busting a restaurant serving illegal whale meat, here are some tidbits of "Cove" coverage from the aftermath of that film's big Oscar win in the documentary category.
Plenty has been said about Ric O'Barry's unfurling of a banner reading "TEXT DOLPHIN to 44144," by folks like Mother Jones, Treehugger, the Huffington Post, Ellen DeGeneres, the Seattle Post-Intelligencer (which gave the acceptance speech an award for "Fastest cutaway"), Louie Psihoyos:
Still, Mr. Psihoyos said, "it's hard to get all huffy about that stuff. It's like spilled milk."
and O'Barry himself:
"I had butterflies in my stomach. I wanted to throw up on my shoes. But I knew that one billion people were watching, and I had to do it."
Here's what Psihoyos says he would have said, if not cut off: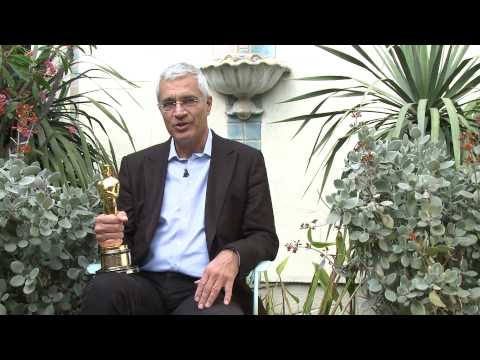 The mayor of Taiji — the city that reluctantly starred in the film — responded to the film's win by saying that "The Cove" was unreasonable:
In a statement reported by The Associated Press, the office of the mayor of Taiji defended the village's practices and said "The Cove" contained statements that were not based on science. "There are different food traditions within Japan and around the world," the statement said. "It is important to respect and understand regional food cultures, which are based on traditions with long histories."
When asked about the win, the filmmakers have mostly sounded like this: Read more
September 1, 2009 · Posted in
Environment
·
Comments Off
One more "Cove" update for you –
Ric O'Barry of the Save Japan Dolphins Coalition — and more famously, part of the crew of the film "The Cove" and trainer of the original "Flipper" dolphin-actors — blogs that although Sept. 1 is the usual start of the dolphin slaughter in Taiji, there's nothing going on today.
Yes, today was a good day for dolphins. Tomorrow, I will take journalists with me around town to show them Taiji. Tomorrow, too, I predict will be a good day for dolphins. Every day that we are here and the fishermen KNOW we are here, will likely mean no boats going out to round up dolphins for the killing Cove.