IN CASE YOU MISSED IT…
In addition to the recent news development from the "Cove" team busting a restaurant serving illegal whale meat, here are some tidbits of "Cove" coverage from the aftermath of that film's big Oscar win in the documentary category.
Plenty has been said about Ric O'Barry's unfurling of a banner reading "TEXT DOLPHIN to 44144," by folks like Mother Jones, Treehugger, the Huffington Post, Ellen DeGeneres, the Seattle Post-Intelligencer (which gave the acceptance speech an award for "Fastest cutaway"), Louie Psihoyos:
Still, Mr. Psihoyos said, "it's hard to get all huffy about that stuff. It's like spilled milk."
and O'Barry himself:
"I had butterflies in my stomach. I wanted to throw up on my shoes. But I knew that one billion people were watching, and I had to do it."
Here's what Psihoyos says he would have said, if not cut off: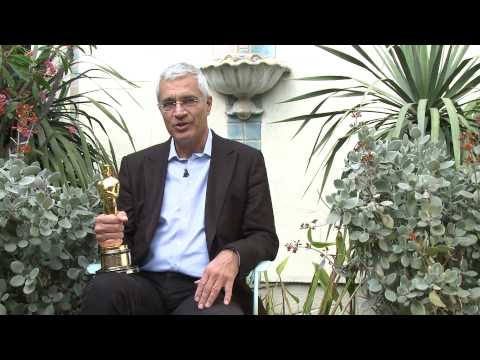 The mayor of Taiji — the city that reluctantly starred in the film — responded to the film's win by saying that "The Cove" was unreasonable:
In a statement reported by The Associated Press, the office of the mayor of Taiji defended the village's practices and said "The Cove" contained statements that were not based on science. "There are different food traditions within Japan and around the world," the statement said. "It is important to respect and understand regional food cultures, which are based on traditions with long histories."
When asked about the win, the filmmakers have mostly sounded like this: Read more
Just because "The Cove," which got an Academy Award nomination Tuesday for best documentary film, is now the talk of Hollywood (and New York, and Park City, Utah, and everywhere else in between) doesn't mean that the film's director, Louie Psihoyos, plans to take his new-found fame and leave provincial Boulder (relatively speaking, of course) behind.
No, Psihoyos loves it here. (And what better place for the executive director of the Oceanic Preservation Society to live?)
"We made this film in my backyard," Psihoyos told the Daily Camera. "And now, the last couple weeks, we've been rubbing shoulders with George Clooney and Meryl Streep … the Hollywood glitterati. Now we're part of the discussion."
And he plans to reap that attention from the film to sow more bad-ass ocean movies that tackle environmental travesties. Money for those films, one of which he started on last week, has seemed a little less hard to come by, he said. And Psihoyos doesn't even have to do the pitching anymore if he doesn't want to. He's already been approached by Animal Planet to film a show for them.
With all the new work, Psihoyos said he may have to start a production company to handle the demand. But if he does, you can count on it being in Boulder, which, he says, is essential for giving movies that authentic feel. (Even ocean movies, because…. ummmm…  Boulder is halfway between the Pacific and Atlantic so neither could accuse Psihoyos of being biased.)
"Hollywood is craving authentic, creative content from the hinterlands," he told the Daily Camera. "That's why the film was resonating with people. And that's why Sarah Siegel-Magness' film is resonating.
"It doesn't matter if you have a New York or an L.A. zip code, you can make films anywhere –especially in Colorado."
Read more about how the Oscar nomination is impacting Psihoyos at DailyCamera.com.
"The Cove," the documentary film director by Boulder's own Louie Psihoyos, just added a line to its C.V. and it might get one more. In the long list — really long list — of Oscar nominations this year, "The Cove" got a bid for best documentary feature.
The film follows a team of photographers and videographers bent on documenting a massive dolphin kill in Japan. Psihoyos says that while some progress has been made, the kill continues.
Other nominees in the category are "Food, Inc.," "The Most Dangerous Man in America," and "Which Way Home."