What? What is this? I haven't seen a single ad for this — not that I'm complaining.
Plot Summary: "Furry Vengeance" is a live action family comedy in which an ambitious young real estate developer, Dan Sanders, faces off with a band of angry animals when his new housing subdivision pushes too far into a pristine part of the wilderness. Led by an incredibly clever raccoon, the animals stymie the development and teach our hero about the environmental consequences of man's encroachment on nature.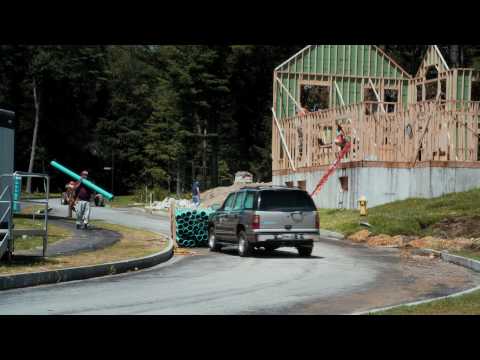 The movie opens this week.
Here's what I would have written for the logline: Read more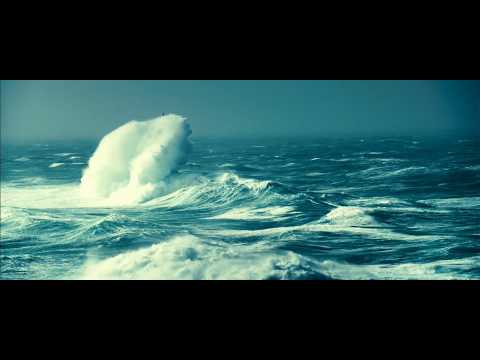 "Oceans" continues the Disneynature tradition started with "Earth" last year — a big-screen nature film opening on Earth Day.
If you're so inclined, you can catch it in Boulder, Louisville or Longmont this Earth Day (Thursday, April 22). Here are your local "Oceans" showtimes for Thursday.
Alternatively, you can check out one of many nature films at the library, watch something at home or just, you know, skip the movie thing and hang out outside!
The dangers of gas drilling and the return of the wolves aren't necessarily hot topics for big hollywood blockbusters, but they are real concerns for Westerners. Thanks to some recent independent films, High Country News says these Western issues are getting some national recognition. Read more
IN CASE YOU MISSED IT…
In addition to the recent news development from the "Cove" team busting a restaurant serving illegal whale meat, here are some tidbits of "Cove" coverage from the aftermath of that film's big Oscar win in the documentary category.
Plenty has been said about Ric O'Barry's unfurling of a banner reading "TEXT DOLPHIN to 44144," by folks like Mother Jones, Treehugger, the Huffington Post, Ellen DeGeneres, the Seattle Post-Intelligencer (which gave the acceptance speech an award for "Fastest cutaway"), Louie Psihoyos:
Still, Mr. Psihoyos said, "it's hard to get all huffy about that stuff. It's like spilled milk."
and O'Barry himself:
"I had butterflies in my stomach. I wanted to throw up on my shoes. But I knew that one billion people were watching, and I had to do it."
Here's what Psihoyos says he would have said, if not cut off: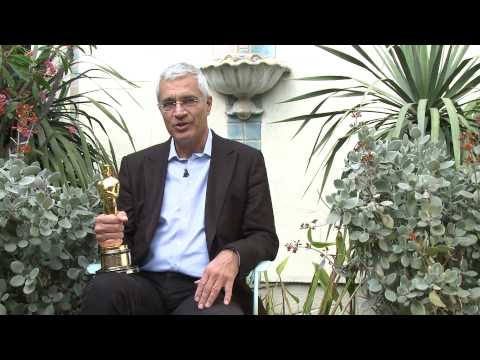 The mayor of Taiji — the city that reluctantly starred in the film — responded to the film's win by saying that "The Cove" was unreasonable:
In a statement reported by The Associated Press, the office of the mayor of Taiji defended the village's practices and said "The Cove" contained statements that were not based on science. "There are different food traditions within Japan and around the world," the statement said. "It is important to respect and understand regional food cultures, which are based on traditions with long histories."
When asked about the win, the filmmakers have mostly sounded like this: Read more
Have you seen "Sizzle?" The film is about global warming, but it's no "Inconvenient Truth" — it's more of a this-global-thermometer-goes-up-to-11 type of flick.
A mockumentary about global warming. What do you think? Better or worse approach than the straight-ahead documentary (Oscar-winners notwithstanding)?
 "Climate Refugees" investigates the migration people are forced to make in the wake of floods, mudslides, droughts, sea level rise and other climate related disasters.
Governor Bill Ritter and the film's director, Michael Nash, introduced the film to a full audience that included Alec Baldwin on Sunday afternoon at the Boulder International Film Festival.
"This film says that we need to stop the debate about climate change and puts a human element to the issue," Ritter said.  "The face of climate change is the climate refugee." Read more
"The Cove," the documentary film director by Boulder's own Louie Psihoyos, just added a line to its C.V. and it might get one more. In the long list — really long list — of Oscar nominations this year, "The Cove" got a bid for best documentary feature.
The film follows a team of photographers and videographers bent on documenting a massive dolphin kill in Japan. Psihoyos says that while some progress has been made, the kill continues.
Other nominees in the category are "Food, Inc.," "The Most Dangerous Man in America," and "Which Way Home."
The latest Boulder International Film Fest announcement has a green tinge to it:
The Festival kicks off Thursday, Feb. 11 at 6:30 p.m. with an Opening Night Red-Carpet Gala and screening of "The Lightkeepers," starring Richard Dreyfuss, Blythe Danner, Bruce Dern, Tom Wisdom and Mamie Gummer. "The Lightkeepers" tells the story of Seth Atkins, the lightkeeper for Eastham Light, a lighthouse on a deserted beach in Cape Cod in the year 1912. A mysterious man takes the position of assistant lightkeeper, and the two men swear an oath to never get involved with women. However, they soon find themselves contending with two female summer visitors. Movie Pictures Magazine says, "Blythe Danner's Oscar-worthy performance makes the battling of wits into an art form." Following the screening of the film, Danner, writer and director Daniel Adams, and producer Straw Weisman will participate in a live question and answer session with the audience.
Blythe Danner won a 2002 Environmental Media Award — the Directors Ongoing Commitment Award.
Here's what the EMA's Web site has to say about why she won: Read more
Students from the University of Colorado who participated in a class on film and climate change will screen their own global warming flicks tonight on campus.
Matthew McAllister flips off the lights when he leaves his dorm room. He refills his water bottle instead of buying plastic ones, and he rations himself one paper towel when he dries his hands.

But a single flight to Washington, D.C., that he took this semester for a political science course canceled out his efforts, the University of Colorado student says.

He calculates that he would need to recycle 708 aluminum cans to offset his portion of the carbon dioxide emitted by the plane.

"While I would like to think these small, conscious efforts make a difference, the truth is I know they don't," McAllister says.

For a course on film and climate change, McAllister produced a short video about the challenges he has with his carbon footprint, as well as environmental equality. (His portion of CO2 for the plane trip was about the same amount that an average person in Tanzania uses all year).
Read the full story at DailyCamera.com.
What if?
That's the question asked by "The Age of Stupid," a film about a man living in 2055, looking back at history — now — and wondering why we didn't do anything about climate change when we could have.
The film premieres tomorrow (Monday), and is playing for one night only in the following nearby locations:
Century Boulder
Westminster 24
Pavilions 15 (Denver)
Fort Collins Cinemark 15
Here's a list of more "The Age of Stupid" screenings in Colorado and elsewhere. Anybody want to review it for us?
Resources:
"The Age of Stupid" [Wikipedia]
More entertainment on BigGreenBoulder:
"Bananas!" — pesticides, health risks and lawsuits
"The Cove" — dolphins, mercury and guerrilla filmmaking