IN CASE YOU MISSED IT…
In addition to the recent news development from the "Cove" team busting a restaurant serving illegal whale meat, here are some tidbits of "Cove" coverage from the aftermath of that film's big Oscar win in the documentary category.
Plenty has been said about Ric O'Barry's unfurling of a banner reading "TEXT DOLPHIN to 44144," by folks like Mother Jones, Treehugger, the Huffington Post, Ellen DeGeneres, the Seattle Post-Intelligencer (which gave the acceptance speech an award for "Fastest cutaway"), Louie Psihoyos:
Still, Mr. Psihoyos said, "it's hard to get all huffy about that stuff. It's like spilled milk."
and O'Barry himself:
"I had butterflies in my stomach. I wanted to throw up on my shoes. But I knew that one billion people were watching, and I had to do it."
Here's what Psihoyos says he would have said, if not cut off: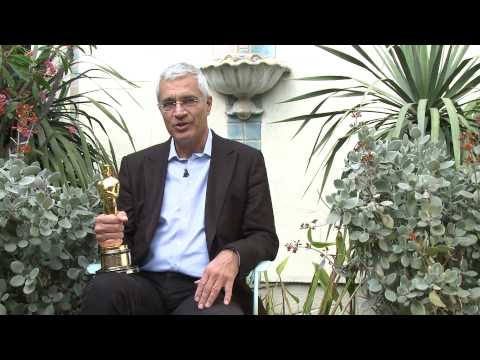 The mayor of Taiji — the city that reluctantly starred in the film — responded to the film's win by saying that "The Cove" was unreasonable:
In a statement reported by The Associated Press, the office of the mayor of Taiji defended the village's practices and said "The Cove" contained statements that were not based on science. "There are different food traditions within Japan and around the world," the statement said. "It is important to respect and understand regional food cultures, which are based on traditions with long histories."
When asked about the win, the filmmakers have mostly sounded like this: Read more
Fresh off his whirlwind tour of accolades for his movie "The Cove" — which now includes an Oscar for best documentary — Boulder's Louie Psihoyos is already busting up the next ocean injustice.
Psihoyos and his band of Ocean activists helped authorities sting a sushi restaurant in Santa Monica that was illegally selling whale-meat sushi.
From a New York Times article:
With video cameras and tiny microphones, the team behind Sunday's Oscar-winning documentary film "The Cove" orchestrated a Hollywood-meets-Greenpeace-style covert operation to ferret out what the authorities say is illegal whale meat at one of this town's most highly regarded sushi destinations.

Their work, undertaken in large part here last week as the filmmakers gathered for the Academy Awards ceremony, was coordinated with law enforcement officials, who said Monday that they were likely to bring charges against the restaurant, the Hump, for violating federal laws against selling marine mammals.
The whale meat, as it turns out, is from the Sei whale, which are endangered but still sometimes hunted in the North Pacific under a controversial Japanese science program.
Read the full story at nytimes.com.