There's a current in the Gulf of Mexico that's kind of squirrely. Sometimes it flows north. Sometimes it flows south. Sometimes it breaks off into an self-contained eddy.
But no matter what it does, it's pretty much inevitable that the current, known as the Loop Current, will end up carrying the oil that's now hemorrhaging into the Gulf of Mexico to the tip of Florida, according to a Boulder scientist. And then — in what appears to be the blink of an eye — that oil will be off and running up the Atlantic coast and into the open ocean. (The Gulf Stream, which flows along the coast of Florida up to North Carolina, is practically flying compared to waters in the Gulf.)
Check out a computer-model simulation created by the National Center for Atmospheric Research… and prepare to feel ill.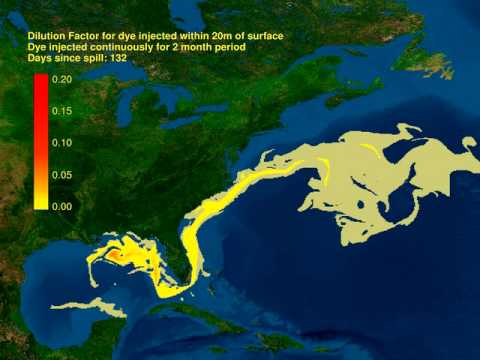 To learn more about the modeling of how the oil might move, go to www.dailycamera.com.