Getting simple $5 stoves into the hands of the billions of poor people in the world who still rely on open fires for cooking, heating and lighting would deliver a double-punch, combating both global warming and energy injustices at the same time.
A Colorado company — Trees, Water & People — just won a $1 million prize to expand its cook stove program to Haiti and Central America. From today's Denver Post:
Their stoves, which vary in size from that of a paint can to an oil drum and sell for as little as $5, let villagers use 50 percent less wood, reducing tree-cutting.

The stoves emit 80 percent less smoke, cutting respiratory harm that the World Health Organization identifies as a major factor in child deaths.

"Climate change is accelerated by deforestation, the cutting and burning of the wood," said Stuart Conway, 56, co-founder and international operations director for TWP.
The stoves also battle black carbon emissions — or soot — which is one of the least talked about major drivers of global warming. Black carbon not only absorbs heat directly from the sun and heat reflected off the Earth, but it can travel thousands of miles on air currents before settling to the ground. And when the soot settles on ice or snow, it speeds melting.
Read the full story from the Denver Post, or learn more about the energy justice issues associated with the stove project from researchers at the University of Colorado after the jump. Read more
The U.S. Fish and Wildlife Service is studying whether pikas — fuzzy little cousins of the rabbit that prefer chilly temps and high altitudes — need protection under the Endangered Species Act.
Environmentalists are concerned that warming global temperatures will push pikas higher and higher, eventually eliminating their habitats altogether. (Temperatures above 78 degrees can kill the squeaky little critters.)
In Colorado, pikas are easy to find on the slopes of the state's many fourteeners, but scientists are concerned about their futures. Rsearchers have recently been studying the pika populations in Rocky Mountain National Park, trying to figure out how many of the animals live there now so they can better understand how those populations are affected as the climate changes.
Historical baseline data for number of pikas in the park don't exist.
"The way it was, there were so many pikas no one thought to count them," said Judy Visty, park ecologist.
Scientists in the North Cascades National Park are starting a one-year study that is also aimed at establishing a baseline count of pika populations. Read more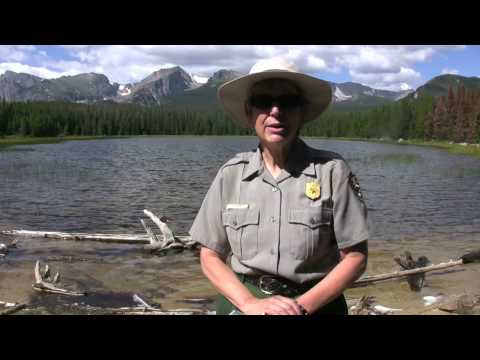 About a hundred people showed up Wednesday to collect water samples from streams, rivers and lakes scattered throughout Rocky Mountain National Park for the second annual WaterBlitz.
When the samples are tested, scientists at the University of Colorado hope to learn how beetle-killed trees and global warming might be affecting the park.
Read more about the WaterBlitz at DailyCamera.com or check out the video above.
Charring chicken poop probably won't save the planet on its own, but some people think charring fowl manure along with beetle-killed pine trees, corn husks and other organic matter might be an important weapon in the war on greenhouse gases. And a lot of the people who think that are hanging around Boulder this week.
Wednesday wraps up the first-ever North American Biochar Conference, which was hosted by the University of Colorado's Center for Energy and Environmental Security.
Biochar — a fancy name for charcoal, more or less — is what's left when organic matter is burned in a low-oxygen environment. And when you don't have oxygen, you can't make carbon dioxide. So after the burn, you're left with biochar, which stays stable for a thousand years, locking up that pesky globe-warming carbon in a big black chunk. And as a bonus, the biochar makes an excellent fertilizer when added to agricultural fields. Read more
BOULDER, Colo. — In January 1923, when Western Light and Power company announced plans to spend $4 million to build a coal-burning power plant on the shores of what was then Weisenhorn Lake east of Boulder, locals were delighted.
The Daily Camera called the decision to construct the Valmont power plant "the greatest thing for Boulder that has happened in years," as it would bring good jobs and ensure that the town would not be overlooked as Colorado continued to grow.
Today the brick walls of the 85-year-old building are covered with creeping ivy, tall trees quietly line the power station's drive — and Boulder residents are decidedly less delighted about having a coal plant in their back yard. Read more