This looks like a very cool project. I feel like a sucker for buying these at a store (even though they were half off). Get some green in your home with these DIY upside-down planters!
i have had my eye on the sky planters by boskke since christmas time; something about upside down plants really strikes me as beautiful and intriguing. but i am low on funds, so i decided to try making my own with leftover containers from the various food items that make their way through my kitchen.
via DesignSponge and Lifehacker.
Wow — I just found out that a great book for the urban gardener, "Fresh Food from Small Spaces: The Square Inch Gardener's Guide to Year-Round Growing, Fermenting, and Sprouting," is on Google Books!
Some of it, anyway. R.J. Ruppenthal is somebody who graciously sent content to me when I worked at HuffPost Green (like this great post on how to grow strawberries) and his book is just great. I own a copy of it, and I recommend folks buy it if they're into the idea of growing food in their small spaces, but hey — want to try a little under half of the book for free? Here are 76 pages of it (link here for larger version):
And of course no post about a Chelsea Green book would be complete without thanking my friend Jesse for introducing me to a lot of their materials when he was a Web and publishing genius there. Now he's a Web and publishing genius on his own. (Hire him.)
Carol O'Meara gives you a shopping list for seedlings that you can get started very soon in your own home. What to buy for starting seeds: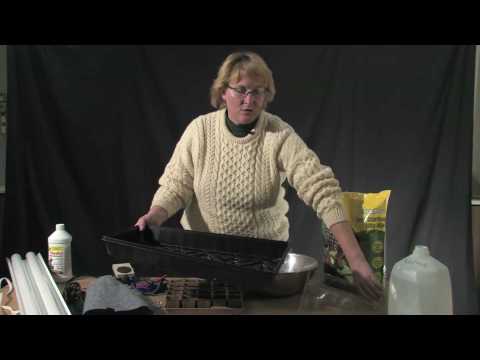 Here's Carol's shopping list: Read more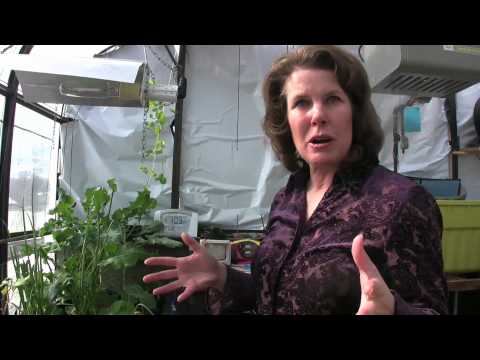 Fish poop makes good vegetables. That's what I learned about aquaponics from the Camera this week.
You know about hydroponics, but here's the picture with aquaponics: you're growing veggies and raising fish at the same time:
The vegetables and the fish work together in a sustainable loop. The fish waste provides fertilizer, which is made accessible to the plants via bacteria that convert the ammonia to nitrates, which feed the plants. Once the system reaches bacterial balance, the only work is tending the plants.
That way, you're not using chemical fertilizers, like you might in hydroponics.
Boulder's Sylvia Bernstein uses aquaponics to grow pepper plants, six kinds of heirloom tomatoes, English cucumbers, peppers and herbs "with nothing but fish waste and trout chow."
Trout chow! Mmm! Read more
Are you growing your own herbs at home? How? Where?
We're trying (a little), but they're sort of dying-ish.
Regardless, I ask after feeling inspired by this very cool vertical drawer-style herb garden from a design student!
One would go great in my apartment…. Are there any regulations against having this sort of thing in dorms? Maybe the CU types could get in on it!
Doesn't look like it's available at the moment, but it doesn't look too hard to put something like that together.
h/t craftzine and Megan, whose Google Reader shared items sent me caroming in this direction
Saturday, Saturday, Saturday!
Hide your children and tighten your chinstraps because in just under a week it's time for the NatureSweet Homegrown Tomato challenge!
The event, whose Colorado portion takes place at a King Soopers in Arvada, pits home gardeners against one another to see who grows the best tomatoes (or "love apples" — why? Well, the Internet says "Probably translation of French pomme d'amour from the former belief in the tomato's aphrodisiacal powers," but we still think it sounds funny).
And in case you're not fully confident in the aphrodisiacal powers of your own love apples, might we suggest gardening columnist Carol O'Meara's tomato-growing tips? Read more