The Internet has informed me that it's Endangered Species Day. Never heard of it? Well, neither had I, and it might have something to do with the fact that I (and presumably others) got a press release about it today, as opposed to well ahead of time when people could actually do something with it. But let's not let that take away from a campaign with a simple and legitimate cause — making folks aware of the endangered animals in their midst. Read more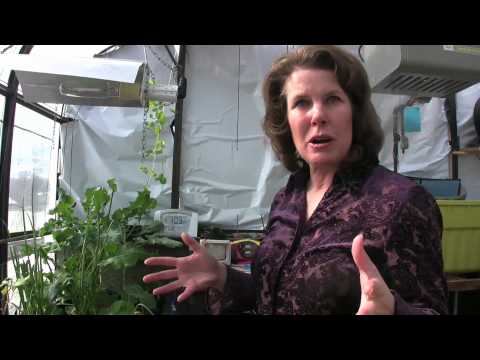 Fish poop makes good vegetables. That's what I learned about aquaponics from the Camera this week.
You know about hydroponics, but here's the picture with aquaponics: you're growing veggies and raising fish at the same time:
The vegetables and the fish work together in a sustainable loop. The fish waste provides fertilizer, which is made accessible to the plants via bacteria that convert the ammonia to nitrates, which feed the plants. Once the system reaches bacterial balance, the only work is tending the plants.
That way, you're not using chemical fertilizers, like you might in hydroponics.
Boulder's Sylvia Bernstein uses aquaponics to grow pepper plants, six kinds of heirloom tomatoes, English cucumbers, peppers and herbs "with nothing but fish waste and trout chow."
Trout chow! Mmm! Read more