Need an excuse to get out of Boulder this weekend?
Head up to Rocky Mountain National Park … FOR FREE!
The park entrance ranger will wave you on while waiving your $20 entrance fee through April 24.
Tomorrow–on Earth Day–there will be an open house at the park's greenhouse, which features plants native to the area. Leave your car at the Beaver Meadows Visitor Center on Highway 36 just west of Estes Park where park employees will direct you to the nearby greenhouse.
There are numerous non-profits in the Boulder area. Many of them are doing some pretty amazing things to help our city, state and world go greener.
One of those organizations is the Oceanic Preservation Society. You might have heard of their recent movie "The Cove."  It won an Academy Award.
Another group, Educate!, is working to revamp the educational system in Uganda.
The list goes on and on.
As we learn about the world, we are better able to help it.
Earth Day–April 22–is a great time to start.
In Boulder, we shoot to make every day Earth Day, but each April, the rest of the world celebrates with us.
Here's a list of a few local events to help you get your green on.
April 22
The Boulder Valley School District will have its third annual Bike-to-School Day. Students can register at bvsd.org/saferoutes to participate. They will receive a free school lunch and coupons at local stores, as well as a chance to win prizes, such as bikes and tune-ups, helmets, bike lights, jerseys, bells and more. Go here for more info.
Alfalfa's will re-open if you're out and about in need of groceries. Check out the Daily Camera story: Alfalfa's Market comes back to life in downtown Boulder.
May 1
We typically run on the Earth. Try running for it with the 9th Annual Earth Day 5k hosted by the Center for ReSource Conservation. The race starts at CU's Research Park. Cost: $25/adults before April 30; $30/adults after. Register at Active.com.
Hey! It's a guest post from Mandy King of the Boulder Book Store!
Happy Earth Day, Boulder! If you're a booklover like me, you tend to associate every holiday and major event with books. With that in mind, here are my top picks for books to celebrate Earth Day.
1. Eaarth by Bill McKibben. No, that's not a typo. The two A's in the title of McKibben's latest manifesto refer to his belief that our planet is changing beyond recognition. Twenty years ago, McKibben was one of the first people to talk about global warming. Raise your hand (umm…or comment below) if you read his game-changing book, The End of Nature. I think we can all agree that we've done damage—in some cases, irreparable—to our planet and Eaarth provides a meaningful discussion about how we can turn to our communities to survive. Intrigued? Bill's going to be speaking at First United Methodist Church this coming Tuesday. Read more
Forty years ago today, people in the United States (and right here in Boulder) celebrated the first Earth Day, which makes the  holiday solidly middle-aged. (But don't worry Earth Day, 40 is the new 30, so I'm sure you'll be around for decades to come.)
For the first Earth Day in Boulder, students and townies staged a massive "teach in" — how very 1970  of them. (You can read more about the inspiration behind Boulder's Earth Day, and how far we've come, in a great article by Cindy Sutter.)
When the festivities were finished, one lasting vestige of Earth Day persevered — and is still around — thanks to one "long-haired, shawl-wearing, jeans-wearing hippie in sandals" named Sunni Eckhardt. That vestige is the University of Colorado Environmental Center — the oldest (and likely most bad-assest) of its kind in the country.  You can read about its history of student activism at DailyCamera.com.
And, if you need some help celebrating this 41st Earth Day (yes, 40th anniversary, but 41st Earth Day) check out the listing of events right here on BGB.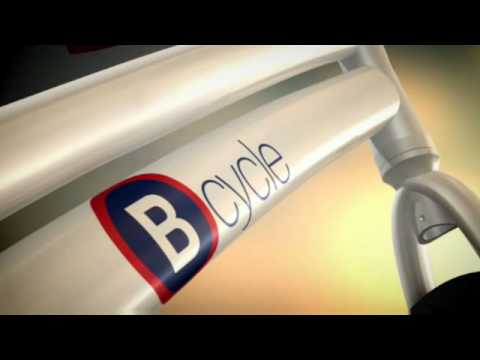 Biking around Denver is about to get cooler and easier. This Earth Day, April 22, Denver will be the launching point for B-cycle's bike sharing program. From 8 a.m.-9 a.m. you can join Denver Mayor John Hickenlooper and Jonny5 of Denver musicians Flobots at the Civic Center Park for Denver B-cycle's Earth Day Launch Event. Read more
Earth Day falls on April 22, but throughout the month there will be no shortage of fun ways to get involved and celebrate Earth Day's 40th anniversary. After the jump, we've collected some cool events going on throughout Boulder County, from right now through the end of the month: Read more