EPA blog Greenversations just gave a shout-out to a part of Denver that looks very different now than it did a few short years ago:
While visiting Denver over Memorial Day weekend, I walked from my downtown hotel to the lower downtown area and the South Platte River. I did not expect to see a revitalized waterfront with very busy bicycle paths lining the river along with new apartments and condos.
I had the same experience! I lived in Boulder before from 2005-2007, left, and came back in 2009. On my first trip back to downtown Denver, I was really impressed with the changes. The river is a much more prominent part of the city now thanks to that area, which is called Confluence Park (due to the confluence of the South Platte River and Cherry Creek).
If you wanted to plant a million trees, you'd need a small army to do it — which is why Denver's getting the help of veterans, according to the Denver Post:
The initiative was recently launched by Veterans Green Jobs, a Denver nonprofit that helps homeless veterans get the skills and experience to join the green-jobs economy.

The program has a contract to plant free shade trees in homeowners front yards as part of Greenprint Denver's The Mile High Million program, which aims to plant 1 million trees by 2025. Over the next five growing seasons, 35 vets will plant 4,600 trees that will shade homes to reduce energy usage and lower energy bills.
How do you get the lamest street-cred ever? You steal plants from an elementary school's educational vegetable garden.
The Smith Renaissance School of the Arts, located in northeast Denver, got plant-burgled recently, but is rising above it.
Two weeks ago, on a Friday, the students planted the seedlings and others that were donated. The following Monday, the plants were gone.

"One student wondered if it was a clever rabbit," said Lindsay McNicholas, the school's resource advocate. "It was deflating. We had just planted them. We didnt even make it 72 hours."
Read the rest of the story at The Denver Post. Or check out photos of the students replanting the Smith Renaissance School of the Arts vegetable garden.
DENVER (AP) — State regulators have rejected a plan by Cotter Corp. to clean up contamination from a closed uranium mine that has flowed into a creek that feeds a Denver-area reservoir.
The Colorado Division of Reclamation Mining and Safety said Thursday it doesn't believe the plan would prevent uranium from contaminating Ralston Reservoir, which supplies some of the Denver area's drinking water. Read more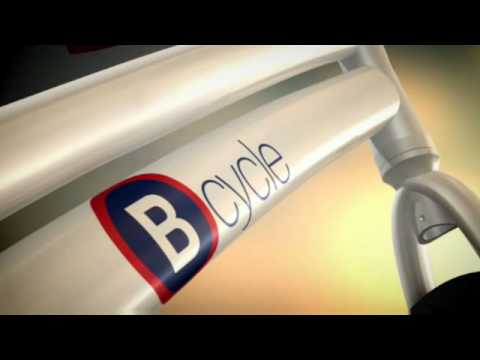 Biking around Denver is about to get cooler and easier. This Earth Day, April 22, Denver will be the launching point for B-cycle's bike sharing program. From 8 a.m.-9 a.m. you can join Denver Mayor John Hickenlooper and Jonny5 of Denver musicians Flobots at the Civic Center Park for Denver B-cycle's Earth Day Launch Event. Read more
Need more stuff to look forward to this summer? How about an annual bike, beer and recycling party? The Colorado stops on the 2010 Tour de Fat are mighty far away (Sept. 4 in Fort Collins, Sept. 11 in Denver), but that doesn't mean you can't start brainstorming your wacky outfit for it — or start building your crazy bike, if that's more your speed. Read more
What do you think — easier to get around town on foot in Denver or L.A.?
Thanks, Planet Green, for this chuckle:
"Greenest" Parking Lot Planned For Country's Largest Airport

In the biggest ironic headline of the year (so far), the world's greenest parking facility will soon be open at Denver International Airport (DIA), the largest and fifth-busiest airport in the country.
Front Range environmentalists gathered in Denver yesterday to tell the governor to quit "clowning around" when it comes to climate change.
The state's air quality commission will take public comment tonight on Xcel Energy's request to renew its air permit for the Cherokee coal plant in Denver. Earlier this year, Xcel also sought to renew its air permit for the Valmont coal plant in Boulder.
The clown-protesters — wearing wigs and Ritter masks — said that the state shouldn't issue any permits until coal plants are forced to deal with their carbon dioxide emissions, but the state says it has no authority to do that.
Read more about the protest at DenverPost.com.
For almost a decade, communities up and down the U.S. 36 corridor from Denver to Boulder have been struggling with what to do about the congested highway — which is only projected to get worse as the local population continues to grow.
Now a compromise has finally been reached, and it includes some big wins for alternative transportation… like a bike path that runs all the way from Boulder to Denver.
Now all the plan needs is some money.
A bus trip down U.S. 36 from Foothills Parkway to Denver's Union Station would only take 24 minutes if an updated package of proposed improvements is approved, financed and built.

The upgrades to the U.S. 36 corridor — outlined in the project's newly filed environmental impact statement — would add a "managed lane" along the median in both directions. Buses and high-occupancy vehicles could use the lane for free, and excess capacity could be sold to single drivers who are willing to pay for access. Read more