Robert Williams wants to help recover the dwindling population of mountain gorillas, and along the way, help save the Congo, too.
And living in the tiny mountain town of Nederland (on an entirely different continent) isn't gonna stop him.
Williams has already organized an event in Boulder with Wildlife Direct that raised $12,000 for gorilla protection in 2008, and he's raised another $23,000 since then. Now he's focusing his attention on issues in Virunga National Park that are leading to the destruction of the gorillas' natural habitat: fuel collection.
A group called the Charcoal Mafia illegally harvests trees from the national park to turn into charcoal, which is used by the Congolese for cooking fuel.
Williams hopes that by replacing Congolese residents' charcoal stoves with biomass briquettes made in Nederland, he can help to run out the so-called Charcoal Mafia rebels that have resisted conservationist efforts and have a stranglehold on the area.
More than 600 briquette presses now operate on the ground, making it the largest alternative fuel program in Congo. Each press is run by a six-person "microenterprise," translating into 3,600 new fair-wage jobs for Congolese residents. By November, the goal is to hit 1,000 presses.
But Williams isn't stopping there, he's also looking for ways to provide the national park with on-going financial support so park rangers can continue to protect the gorillas. He's proposing a Boulder sanctuary, where residents could adopt an acre of the park for $25 a month.
Read more about Williams' effort to save the mountain gorilla at DailyCamera.com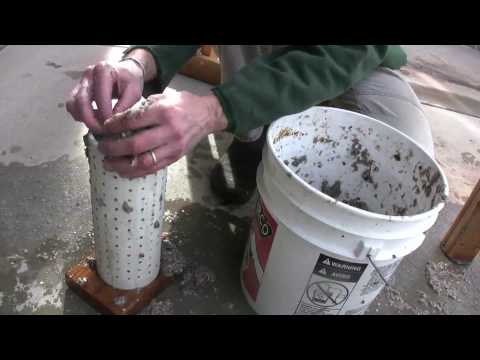 November 10, 2009 · Posted in
Environment
·
Comments Off
OK, so I was nerding out this weekend, reading a little history when I came across Hiram P. Bennet, who was the first territorial delegate from Colorado to the U.S. Congress. He couldn't vote, but he could lobby for Colorado's interests. Here's a quick passage about his two terms, 1861-1865:
Bennet did as Colorado's businessmen wanted. He secured a branch mint for Denver…. He worked on getting post offices and postal routes for the territory, and he pressed for statehood. With sensitivity to Colorado's Hispanic residents, he asked the federal government to pay for publishing territorial legislature proceedings in Spanish. Both that request and his proposal to outlaw the "wanton destruction of the buffalo" failed in Congress.
I don't know if even that would make him the first American conservationist in Colorado, but he's got to have been the first person in Colorado with any sort of power (not very much — he was a non-voting member of Congress) shouting back east that something had to be done.
The passage is from Colorado: A History of the Centennial State. Does anybody out there know of earlier American conservationists in Colorado?