Boulder is a hotbed of environmentalists. How do we feel about Obama's omission of the topic in his State of the Union address?
Do YOU agree with David Roberts, who writes the following:
"In his 2009 State of the Union-esque speech, Obama spoke of "saving our planet from the ravages of climate change." In his 2010 SOTU, he affirmed the "overwhelming scientific evidence on climate change." In 2011, fresh off the hottest year on record, Obama said … nothing about climate change. It didn't come up. "
Read more of "Obama was wrong not to mention climate change in his State of the Union" at Grist.org.
If you have a minute, we'd love to hear what you have to say. Just drop us a message.
Never seen a wolverine? You're not alone. Wolverines are very, very, very hard to find. They're shy, for one thing, and they're loners. They can travel for hundreds of miles over a few weeks, and roam through some of the harshest alpine environments.
But it may soon become even harder to see one. If we don't reduce carbon emissions, the spring snowpack where female wolverines build their dens to have their young will disappear by the middle of this century — and so will the baby wolverines (called kits).
A scientist at the National Center for Atmospheric Research in Boulder did the study that showed these depressing results. Read more about it at DailyCamera.com.
WYOMING
Here's a bit of a surprise: In Wyoming, they're protecting prairie dogs. OK, actually, they're protecting black-footed ferrets, but black-footed ferrets find prairie dogs delicious, so the p-dogs are part of the bargain.
UTAH
Two Utahns return home from Washington, D.C., to walk 350 miles in an attempt to raise support for climate legislation.
NEW MEXICO
New Mexico has sort of joined a regional cap and trade agreement. But the people on the board that passed it are appointed by the governor — and the new boss is on record against a cap and trade agreement. Here's an early LA Times primer on the Western Climate Initiative.
A permit for a coal mine on Navajo land has been revoked after a judge found the impact study to have been insufficient.
And EcoNewMexico.com's author has just put together what sounds like a real honey of a home water conservation system.
Wired Science reports that marmots have been getting steadily fatter since our fine country's bicentennial and that, lately, they've also been getting busy earlier and earlier in the new millennium. That's resulting in a marmot population explosion:
Increasingly, short winters have meant that yellow-bellied marmots (Marmota flaviventris) near the Rocky Mountain Biological Laboratory now emerge 20 days earlier from their seven- to eight-month hibernation than they did in the late '70s. This, in turn, has meant more time to get fat over the summer, less fat loss over the winter and, over the past decade, a huge spike in their survival and reproductive success.

"We believe that gradual change in climate crosses a threshold, and causes abrupt changes in population," said biologist Arpat Ozgul from the Imperial College of London, lead author of a study on the marmots being published July 21 in Nature.
This led me (and my traveling partner) to think back to a trip we recently took down to Taos, N.M., during which we encountered an interesting front-page piece in the Valley Courier newspaper of southern Colorado. I can't find it online, so I'll just post the two photos I happened to take of the story…
And the closing sentences… Read more
The Climate Desk is a new collaborative effort to blah blah blah. That's how I felt when I read the various releases about the Climate Desk today. Sorry, it's true.
Here's what it is: a bunch of people writing about climate change. At the moment, they're looking at the business of climate change, which is pretty fascinating. Some of the stories come from established news sources like Mother Jones, Grist, Slate and the Atlantic, and some appear to be special to the Climate Desk.
The featured story at the moment gets into just how folks are planning on making money (or losing less money) thanks to climate change, saying, "Spend a couple of hours wandering through the websites of various industrial associations—aluminum manufacturers, real-estate agents, wineries, agribusinesses, take your pick—and you'll find straightforward statements about the grim reality of climate change that wouldn't seem out of place coming from Greenpeace."
And there's even a little look at Colorado's most famous industry: Read more
At 8:30 p.m. March 27, you can join people around the globe in celebrating Earth Hour by shutting off your lights for one hour. During Earth Hour 2009, almost one billion people worldwide participated in this  call for action against global climate change. Stepping it up this year should be easy and fun for Boulderites who can celebrate Earth Hour at these cool events:
The St. Julien Hotel & Spa twill be throwing its own its own Earth Hour celebration with a candlelit happy hour and free, live entertainment. Guests can enjoy locally grown, sustainable food and drinks from 5 p.m. to close and will partake in a celebratory toast and lights out ceremony at 8:30 p.m.
ReSource Yard, the waste reduction division of the Center for ReSource Conservation, will be be celebrating its grand opening from 5 p.m.-9 p.m. by hosting an Earth Hour party equipped with fireside music, local artisans, free refreshments, raffles, creative workshops, and a silent auction.
Also, be sure to keep an eye on the Boulder/Denver Grey Wolves meetup group, who are planning an Earth Hour gathering with a TBD location.
So whether you are staying at home, or going out for a night on the town, helping to create awareness is as easy as the flip of a light switch. Click here to find out more about Earth Hour.
If you've got an Earth Hour event in the area that we haven't listed, let us know in the comments!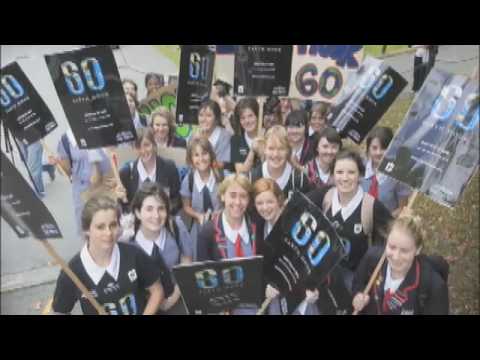 –Lindsay Gulisano
Turns out, the way that the mass media report on climate change has exaggerated the debate between scientists who argue that global warming is a real and urgent problem and the skeptics.
That's according to a scientist at the University of Colorado, Maxwell Boykoff, whose research over the last couple of years has ranged from the perils of celebrity involvement in climate change to the way newspapers have reported on environmental issues.
In the course of his research, Boykoff has followed climate change coverage in 50 newspapers across 20 countries and six continents. His latest research shows that the media often give too much ink to climate change deniers, amplifying conflict and drama (and other things that tend to sell papers).
He says that the media are also guilty of lumping all skeptics together, no matter whether they're fellow scientists (with, likely, a more credible concern) or politicians and others who have never studied the climate.
"This has been detrimental both in terms of dismissing legitimate critiques of climate science or policy, as well as amplifying extreme and tenuous claims," he said.
Read more about Boykoff's research at DailyCamera.com.
 "Climate Refugees" investigates the migration people are forced to make in the wake of floods, mudslides, droughts, sea level rise and other climate related disasters.
Governor Bill Ritter and the film's director, Michael Nash, introduced the film to a full audience that included Alec Baldwin on Sunday afternoon at the Boulder International Film Festival.
"This film says that we need to stop the debate about climate change and puts a human element to the issue," Ritter said.  "The face of climate change is the climate refugee." Read more
Not too long ago, we posted about how climate change is specifically affecting the West, according to "How The West Was Warmed." Now the Colorado Independent reports on one yardstick: According to a study, Glacier National Park may be glacierless in a decade.
the U.S. Geological Society is reporting that Montana's Glacier National Park will be glacier-less in a decade. Scientists had previously estimated that the park's signature glacier-grade ice fields would last until 2030.

"There are only about 26 glaciers left now. There were 150 in the late 1800s," he said.
So. Any ideas for a new name for the park? I'd guess they'd want something by 2017 or 2018 — don't know how long it takes to order signage and new brochures.
A little more information:
"To be clear, the predicted absence of glaciers in the park after 2020 doesn't mean everything will be dry. There will still be ice and 'permanent' snowfields. However, the size will be below the threshold of a glacier. Mountain glaciers are defined by a minimum size and physical properties, especially movement and replenishment."
Bam. WELCOME TO "PERMANENT" SNOWFIELD NATIONAL PARK. "It's 'majestic!'" Who's with me?
In the early 70s — when the media rarely addressed the far-out notion of climate change (or if they did, they put quotes around phrases like "the greenhouse effect") — scientists at Boulder's National Center for Atmospheric Research were beginning to realize that people (insignificant though they generally seemed) might be able to impact the global climate.
A 1972 article in the Daily Camera "NCAR, Others Will Study Man's Effects on Shaky Equilibrium of Earth Climate" appears to be one of the first in the Boulder newspaper to tackle the idea that humans might be able to drive the world to some sort of climatic tipping point.
NCAR scientist William Kellogg said this in the article:
There are obviously stabilizing factors that are strong enough to keep our global climate within reasonably narrow bounds, permitting ice ages to come and go, but damping out any large fluctuations.

But, now, man has entered the scene, and we must ask whether he can reach any of the lever  points on this gigantic environmental mechanism and influence it. If there are any lever points that he can reach, history has shown that he will probably be tempted to tamper with them.
The article didn't talk much about greenhouse gases, other than to mention a growing "carbon dioxide blanket" that had the potential to warm the Earth. Read more