Robert Williams wants to help recover the dwindling population of mountain gorillas, and along the way, help save the Congo, too.
And living in the tiny mountain town of Nederland (on an entirely different continent) isn't gonna stop him.
Williams has already organized an event in Boulder with Wildlife Direct that raised $12,000 for gorilla protection in 2008, and he's raised another $23,000 since then. Now he's focusing his attention on issues in Virunga National Park that are leading to the destruction of the gorillas' natural habitat: fuel collection.
A group called the Charcoal Mafia illegally harvests trees from the national park to turn into charcoal, which is used by the Congolese for cooking fuel.
Williams hopes that by replacing Congolese residents' charcoal stoves with biomass briquettes made in Nederland, he can help to run out the so-called Charcoal Mafia rebels that have resisted conservationist efforts and have a stranglehold on the area.
More than 600 briquette presses now operate on the ground, making it the largest alternative fuel program in Congo. Each press is run by a six-person "microenterprise," translating into 3,600 new fair-wage jobs for Congolese residents. By November, the goal is to hit 1,000 presses.
But Williams isn't stopping there, he's also looking for ways to provide the national park with on-going financial support so park rangers can continue to protect the gorillas. He's proposing a Boulder sanctuary, where residents could adopt an acre of the park for $25 a month.
Read more about Williams' effort to save the mountain gorilla at DailyCamera.com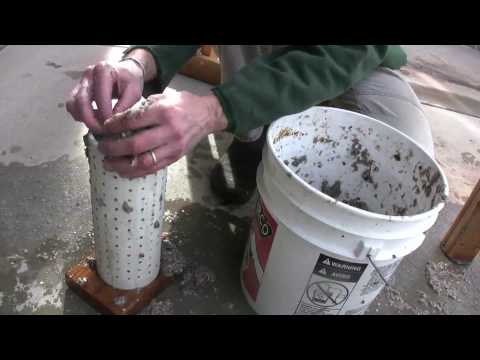 Charring chicken poop probably won't save the planet on its own, but some people think charring fowl manure along with beetle-killed pine trees, corn husks and other organic matter might be an important weapon in the war on greenhouse gases. And a lot of the people who think that are hanging around Boulder this week.
Wednesday wraps up the first-ever North American Biochar Conference, which was hosted by the University of Colorado's Center for Energy and Environmental Security.
Biochar — a fancy name for charcoal, more or less — is what's left when organic matter is burned in a low-oxygen environment. And when you don't have oxygen, you can't make carbon dioxide. So after the burn, you're left with biochar, which stays stable for a thousand years, locking up that pesky globe-warming carbon in a big black chunk. And as a bonus, the biochar makes an excellent fertilizer when added to agricultural fields. Read more