March 26, 2010 · Posted in
Bikes
·
1 Comment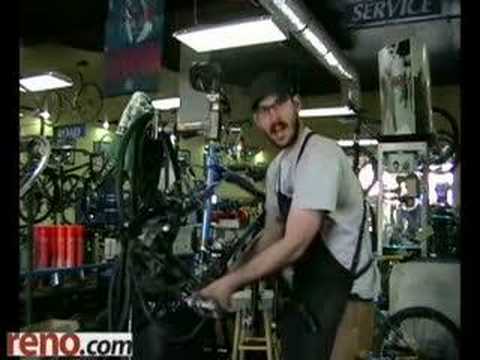 I just cleaned and re-lubed my bike — and added a basket. I'm excited for spring weather!
Happily, the Camera has some bike tune-up tips for spring, including:
Your bicycle's chain may need a quick lubing with chain oil after a winters rest. Dont over-lube your bike chain, though, since oil can carry grit into the bikes inner workings and cause over wear.

On his Web site, the late bicycle guru Sheldon Brown suggests this technique: Rotate your bikes pedals backward, then oil the top part of your bicycle chain on the side that faces the sprockets with a few drops from a drip-oil can for best results.
It was six decades ago that Owen Hook fell in love with the shining bicycle in his local department store window.

But today, the Raleigh push bike is still going strong.

Mr Hook, 72, who paid for the top-of-the-range, three-speed Raleigh bike in 36 monthly installments of just ten shillings (50p) 57 years ago, said yesterday that it showcased British craftsmanship at its best.
Pretty impressive, but surely it didn't come without a little work. I've been tempted to take a class with Community Cycles for just that reason. The next six-week bike mechanics course starts March 3.