October 27, 2010 · Posted in
Bikes
·
Comments Off
This is a little ridiculous, but I can understand certain applications for it — here's a video of a bike lift in Norway.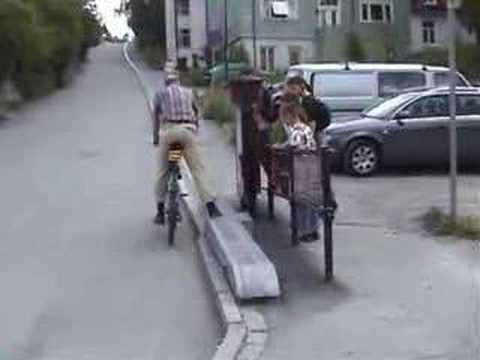 In the university town of Trondheim, Norway, this bike lift pushes people up "the very steep hill Brubakken in the historical heritage part of the city center."
And here's a noisy video of some foreigners trying it out. Yikes.