Need more stuff to look forward to this summer? How about an annual bike, beer and recycling party? The Colorado stops on the 2010 Tour de Fat are mighty far away (Sept. 4 in Fort Collins, Sept. 11 in Denver), but that doesn't mean you can't start brainstorming your wacky outfit for it — or start building your crazy bike, if that's more your speed. Read more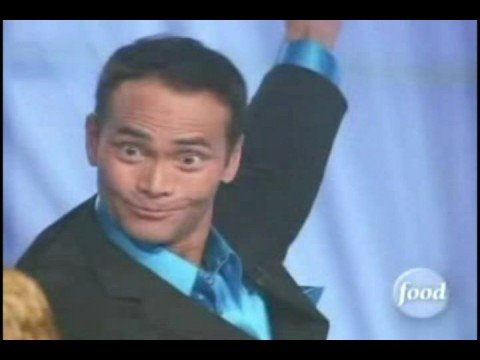 Productivity and efficiency are big parts of sustainability — which is part of why I love the productivity-nerd blog Lifehacker. Last week, they put together a big ol' post on helping eliminate food waste in your home (or — how to "Iron Chef" your leftovers). This can be a big challenge for some people, especially if you live in a household of just one or two people!
So — let's get after it:
We've previously warmed up to the idea of multi-meal recipes, making hash from leftovers, and post-Thanksgiving leftover recipes—and when all else fails, there's our complete guide to freezing food. We are just one blog, however, and we don't write about food as often as the folks quoted here do. Here's how they save money, and face, by using up whatever's hanging around each week.
I happen to have about two and a half gallons of home-brewed beer and ten burrito-sized whole wheat tortillas sitting around. Thoughts?
If I had the time, I'd make a remix of this wonderful video with some footage of solar arrays and other neat energy innovations in brewing on the front end — and leave the rest intact until the very final "thanks to coal" bit.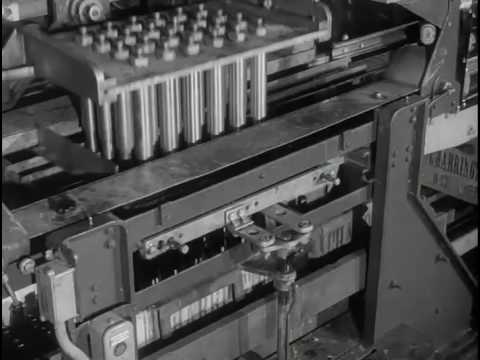 We've definitely come a long way from loads purely coal fueled breweries to trends toward wind and solar powered sustainable, green breweries. Brooklyn Brewery was early in the trend in 2003 when they converted to 100% wind powered energy.
Of course as we've posted here before, New Belgium Brewery's 870-panel solar array is nothing to sneeze at, with Odell Brewing Company not far behind getting 39 percent of energy needs covered by their solar array.
And there are other cool energy-saving marvels, too — different varieties of heat recapturing are used at New Belgium, famously at Sierra Nevada in California, and Canada's Steam Whistle Brewing might have one of the more unique green strategies–using a deep lake water cooling refrigeration system.
As long as you're asking, you'll also get people reminding you that consuming locally-brewed beer (as with consuming locally-produced anything) uses less energy, so the craft brew boom of the last decade and a half, along with changes in packaging and shipping (how heavy did those crates of bottles look in the video?) have cut down on the total energy needed.
Not only are sustainable breweries good for the environment, but they also help brewers cuts costs, which is probably a big part of why  greener brewing is on the rise.
–Dave Burdick and Lindsay Gulisano
We just posted about canned beer, so this is fun:
… author Lloyd Alter takes a wrong step when he writes:

"Nobody a mile north or south of the American border touches the stuff in cans, it just doesn't taste as good."

This is wrong. Cans now hold some of the best beers in the world, or at least some of my favorites. And unlike 75 years ago, beer cans today are made with a water-based internal coating that keeps the aluminum from ever touching liquid, so if your beer tastes like tin foil, it's probably just a crappy beer.
Damn skippy! Tasty canned beer, we salute you!
Hop on over to the blog in question to let 'em know about your favorite protected-from-the-evil-day-star beer.
Treehugger's point, though, is totally valid: we're just not very good at using refillable containers here.
Everybody's doing it!
Craft breweries are increasingly opting to sell their tasty beverages in cans, and the latest to jump on the bandwagon is Boulder's own Avery Brewing.
In the Westword article, Adam Avery stated that four of their beers including Ellie's Brown Ale, India Pale Ale, White Rascal and a yet to be released new beer will be the initial brews going into cans.

Think about it, this move makes sense. Cans are easier to recycle and cost less to make and transport. It helps to reduce shipping costs which can help to hold rising costs down. I look forward to trying these beers again from a can.
Westword's Jonathan Shikes tracked down another motive: Read more
Sláinte! Said it before and I'll say it again, I think Colorado likes green beer more than Boston does.
Anybody who's ever been up to Fort Collins to tour a brewery or two knows what pride they take in the reduction of their carbon footprint. For example, New Belgium Brewery has been 100% wind-powered for quite a long time (fun facts: so has Brooklyn Brewery, whose fedora-sporting owner learned to brew beer while he was an AP correspondent in the Middle East).
But two Fort Collins breweries are ramping it up:
Now, New Belgium's turning on a big ol' solar array (870 panels, 200 kilowatts, according to the Coloradoan, and that they said back in August would take care of up to 13 percent of their energy needs; $1 million to build, but the Department of Energy paid for about 40 percent). And Odell Brewing Company is installing a big array, too (76.8 kilowatts, 39 percent of their energy needs).
New Belgium is working in partnership with Fort Collins' FortZED initiative, which is a public/private collaboration to lighten the load on the electrical grid during peak hours.
h/t @ecopolitologist and Earth and Industry
If you've ever had a wet-hop beer, you know why it's exciting that some of Colorado's homebrew enthusiasts and microbreweries are experimenting with locally-grown hops.
Hops are the little flowers/cones/mystery pods that give beer some of its most distinct flavors. They're typically dried out before the brewing process, so most folks don't know about the wild and woolly world of wet-hopped beer. The first time I ever had a beer brewed with hops grown by someone whose face I'd seen, it was in Brooklyn, N.Y., at a beer store situated dangerously close to where I lived.
Now it looks like I need to get up to Longmont for some of what Left Hand is cookin':
Left Hand Brewing in Longmont last week brewed a wet-hopped IPA called Warrior. While the brewery generally make a wet-hopped beer at harvest time, this was the first time it used Colorado hops in its brew. When the hops were ready for harvest, Lefthand employees drove over the Divide to Paonia to fetch a couple of vans full of hops.

Chris Lennert, vice president of operations at Left Hand, says the brewery used about 500 pounds of hops for its five batches with about 25 pounds of hops from its own brewery property in Longmont.

Lennert say he loves the flavor of wet-hopped beer.

"It's an amazing floral citrus aroma … from the wet hops," he says. Lennert uses fresh basil vs. dried to compare the difference between fresh and dried hops.
Yow. Who's driving? Read more about Colorado hops at the Camera.
It's Monday. Maybe some of us even have a case of the Mondays. And maybe some of us were cheered by this beer-and-renewable-energy story about New Belgium adding solar power:
FORT COLLINS, Colo. — New Belgium Brewery is planning its first solar panel at its Fort Collins bottling plant, and the brewer decided to go big.

The brewer says it will install a 200-kilowatt solar panel on the roof of its 50,000-square-foot packaging hall. When complete in November, the $1 million solar installation will be one of the biggest in Colorado.

New Belgium says the solar installation will provide up to 13 percent of the brewery's electricity.