September 3, 2010 · Posted in
Bikes
·
2 Comments
Considering that the city is "finalizing" a contract for a Boulder bike-sharing program akin to Denver's B-Cycle, it's time to start nerding out with maps, which is my favorite part of any day.
So I'm asking you folks, here and on Twitter and Facebook, where would you put Boulder bike-share stations?
It's pretty clear that there would be a station or two on Pearl, right? Let's assume you'd have one on the east end, the west end and, for the heck of it, let's say one on 13th.
Where else? Let me hear you.
Check out the B-Cycle map (PDF) for inspiration.
September 3, 2010 · Posted in
Bikes
·
6 Comments
I haven't personally tried B-Cycle down in Denver, but the Earth Day launch of the bike-sharing program had a lot of people in Boulder asking questions like, "Why did Denver beat Boulder to a bike-sharing program?" and "Does Boulder need a bike-sharing program?"
It looks like Boulder bike-sharing might reignite in a few months:
Martha Roskowski, the program manager for GO Boulder, the city's alternative transportation program, said the city is working with B-cycle and Boulder Bike Sharing to finalize a contract. The bikes, she said, could be available by early spring.

"We are really excited," she said of the prospect of bringing bike-sharing back to Boulder. "It's not a done deal until the contract is finalized, but at this point, I am optimistic."

In the 1990s, the city supported the "green bikes" program, which relied on donations and volunteers to maintain free bikes that were shared throughout the city.
And then there are sentiments like this one:
"I wouldn't use it, since I already have a bike," said Joshua Morriston.
April 21, 2010 · Posted in
Bikes
·
5 Comments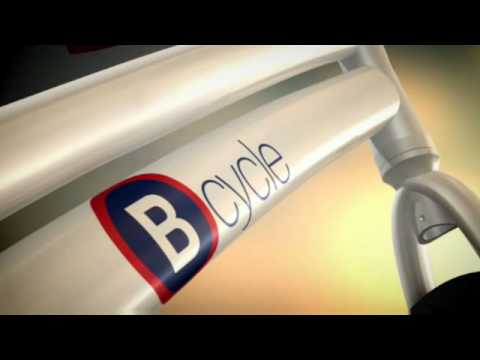 Biking around Denver is about to get cooler and easier. This Earth Day, April 22, Denver will be the launching point for B-cycle's bike sharing program. From 8 a.m.-9 a.m. you can join Denver Mayor John Hickenlooper and Jonny5 of Denver musicians Flobots at the Civic Center Park for Denver B-cycle's Earth Day Launch Event. Read more