You are viewing the archive for the Energy, food category.
---
If I had the time, I'd make a remix of this wonderful video with some footage of solar arrays and other neat energy innovations in brewing on the front end — and leave the rest intact until the very final "thanks to coal" bit.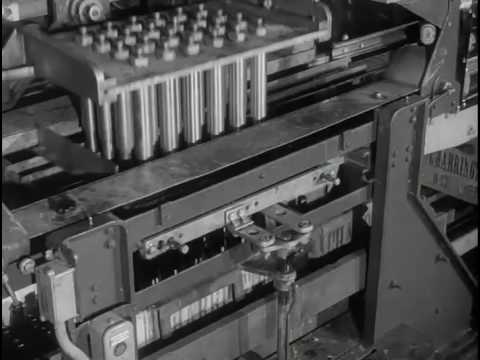 We've definitely come a long way from loads purely coal fueled breweries to trends toward wind and solar powered sustainable, green breweries. Brooklyn Brewery was early in the trend in 2003 when they converted to 100% wind powered energy.
Of course as we've posted here before, New Belgium Brewery's 870-panel solar array is nothing to sneeze at, with Odell Brewing Company not far behind getting 39 percent of energy needs covered by their solar array.
And there are other cool energy-saving marvels, too — different varieties of heat recapturing are used at New Belgium, famously at Sierra Nevada in California, and Canada's Steam Whistle Brewing might have one of the more unique green strategies–using a deep lake water cooling refrigeration system.
As long as you're asking, you'll also get people reminding you that consuming locally-brewed beer (as with consuming locally-produced anything) uses less energy, so the craft brew boom of the last decade and a half, along with changes in packaging and shipping (how heavy did those crates of bottles look in the video?) have cut down on the total energy needed.
Not only are sustainable breweries good for the environment, but they also help brewers cuts costs, which is probably a big part of why  greener brewing is on the rise.
–Dave Burdick and Lindsay Gulisano
This Sunday, millions of people will sit down to watch the Colts and the Saints battle it out at Super Bowl XLIV. However,  all the Boulderites out there are probably looking for a way to make their Super bowl parties a little lighter and a little greener.
From watching the game on a more environmentally friendly TV, to cooking with sustainable ingredients, to eating vegetarian, greening your Super bowl can be simple.
Here are a some guilt-free, game-appropriate recipes that will please any football enthusiast, whether they care about sustainability or not. Read more
Want to whip up a Super Bowl meal in the spirit of New Orleans? Try out this recipe from Boulder's Jax Fish House for Jambalaya, which uses sustainable fish and wild-caught U.S. shrimp. Read more
As part of Big Green Boulder's Holistic Super Bowl Package, try a tasty vegetarian chili that knocks out the meat but keeps all of its hearty flavor with a secret ingredient — chocolate! Read more
"The Cove," the documentary film director by Boulder's own Louie Psihoyos, just added a line to its C.V. and it might get one more. In the long list — really long list — of Oscar nominations this year, "The Cove" got a bid for best documentary feature.
The film follows a team of photographers and videographers bent on documenting a massive dolphin kill in Japan. Psihoyos says that while some progress has been made, the kill continues.
Other nominees in the category are "Food, Inc.," "The Most Dangerous Man in America," and "Which Way Home."
We just posted about canned beer, so this is fun:
… author Lloyd Alter takes a wrong step when he writes:

"Nobody a mile north or south of the American border touches the stuff in cans, it just doesn't taste as good."

This is wrong. Cans now hold some of the best beers in the world, or at least some of my favorites. And unlike 75 years ago, beer cans today are made with a water-based internal coating that keeps the aluminum from ever touching liquid, so if your beer tastes like tin foil, it's probably just a crappy beer.
Damn skippy! Tasty canned beer, we salute you!
Hop on over to the blog in question to let 'em know about your favorite protected-from-the-evil-day-star beer.
Treehugger's point, though, is totally valid: we're just not very good at using refillable containers here.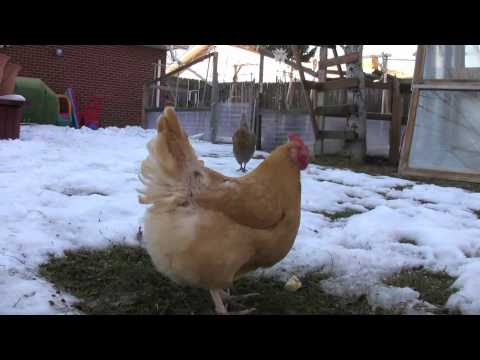 After Longmont starting issuing permits last year to allow residents to raise their own chickens, many people, like Melissa Held, jumped at the opportunity to form a closer relationship with their food and where it comes.
While Longmont has seen few problems with urban chickens, a story in the Daily Camera shows that raising chickens may be more complicated than expected: Read more
MNN stalwart Karl Burkart reports on an effort to quantify buying locally. Boulder's pretty good at this already, and I'd guess that a lot of you are already beating the heck out of this goal. If you're not, think about all of the local businesses and brands in Boulder — it's not like we're wanting for great local goods!
In a March 2009 blog she named her campaign "3/50" which encapsulates her formula for local economic success — spend $50 a month on three different local retailers per month. In so doing (assuming half the employed population spends $150 per month) the U.S. could direct more than $125 billion in local revenue, generating 50 percent more employment and tax opportunities within local communities.

Now with a stalled climate movement and the recent success of the 3/50 local economies campaign, I wonder if the two movements are set to converge. Local economies have a lot going for them — they are inherently low(er) carbon and have broad appeal to people on both sides of the political spectrum. Most importantly, no charts, graphs or slideshows are required.
I think my household already hits that mark pretty easily, but I just might start charting this for kicks.
The city of Longmont plans to launch a pilot curbside composting program this spring, according to a story in today's Times Call.
If the pilot is successful, Longmont will start a citywide program in 2011.
A year ago, Boulder expanded its own pilot curbside composting program to serve the entire city.
Eight months later, Boulderites were using the composting program — along with the single-stream recycling program — to divert 50 percent of their trash from the landfill.
If you live in Boulder County and you want to know how you can compost, check out the composting resource page on BigGreenBoulder. Read more about Longmont's program here, or check out an article on the success of Boulder's program at DailyCamera.com.
Everybody's doing it!
Craft breweries are increasingly opting to sell their tasty beverages in cans, and the latest to jump on the bandwagon is Boulder's own Avery Brewing.
In the Westword article, Adam Avery stated that four of their beers including Ellie's Brown Ale, India Pale Ale, White Rascal and a yet to be released new beer will be the initial brews going into cans.

Think about it, this move makes sense. Cans are easier to recycle and cost less to make and transport. It helps to reduce shipping costs which can help to hold rising costs down. I look forward to trying these beers again from a can.
Westword's Jonathan Shikes tracked down another motive: Read more