You are viewing the archive for the food, G.I.Y. category.
---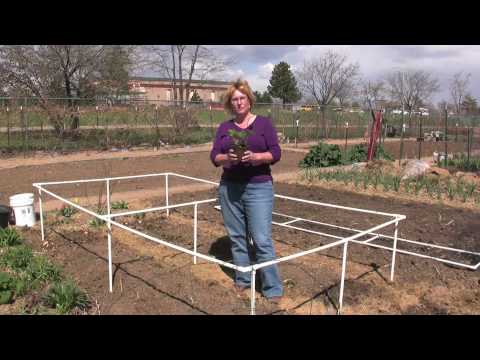 Carol O'Meara, gardening columnist and host of stellar gardening in Colorado tips videos, pulled together a list of Denver/Boulder-area plant sales, and here are the Boulder ones: Read more
Looking to start composting? Get a bin and a workshop for $50 to kick it off this year — clear your Saturday schedule and roll up your sleeves. Read more
A great post for veggie garden daydreamers over at Jacqueline's Journey. Go check it out and find at least one nugget of information that'll make your local veggie garden better this year!
7. What are good crops to grow for Colorado's climate? Colorado has cool, wet springs and hot, dry summers which is pretty annoying to the vegetable gardener.  Cool weather crops like lettuce and radish will do great if you get them going early enough but by the time late June's heat and lack of humidity come along they will require intensive watering and may even stop producing edible leaves.  I found that Collards and Kale are cool weather crops that also do very well during the summer months.  Other excellent crops are raspberries, onions, garlic, chives, shallots, tomatoes, tomatillos, potatoes, and squash.

8.What was the most difficult thing for you to grow? I have had particular problems growing peppers, eggplant, and okra.  These plants require steady warm temperatures or they will drop their flowers and/or fruit or not grow.  Depending on your Colorado micro-climate these plants may work great for you or may never get enough heat to be productive.
Found via Tall Tara!
Wow — I just found out that a great book for the urban gardener, "Fresh Food from Small Spaces: The Square Inch Gardener's Guide to Year-Round Growing, Fermenting, and Sprouting," is on Google Books!
Some of it, anyway. R.J. Ruppenthal is somebody who graciously sent content to me when I worked at HuffPost Green (like this great post on how to grow strawberries) and his book is just great. I own a copy of it, and I recommend folks buy it if they're into the idea of growing food in their small spaces, but hey — want to try a little under half of the book for free? Here are 76 pages of it (link here for larger version):
And of course no post about a Chelsea Green book would be complete without thanking my friend Jesse for introducing me to a lot of their materials when he was a Web and publishing genius there. Now he's a Web and publishing genius on his own. (Hire him.)
Like Mexican food… and reclaimed wood tables?
I know Laura's excited about this place, with which I have no personal experience, but here's something cool about Mexican restaurant Pica's, whose Boulder location is slated to open in May: They wanted to used some kind of reclaimed materials for their tables.
Who do you think had the answer for them? Yep, it was ReSource.
The solution – birch veneer doors of which there were an abundance of at Resource. Our fine carpenter in-residence for Picas the next few weeks, Shawn Watt-Hoven, gave the thumbs up and got to work right away. Each door produces two tables.
Really, I just think it's cool that they're blogging the process of opening this location. Pretty neat.
Anyway, the place apparently has a loyal following (though the Yelp reviews look sorta love-it-or-hate-it, don't they?), and I'm never opposed to new Mexican food places with sustainable sensibilities.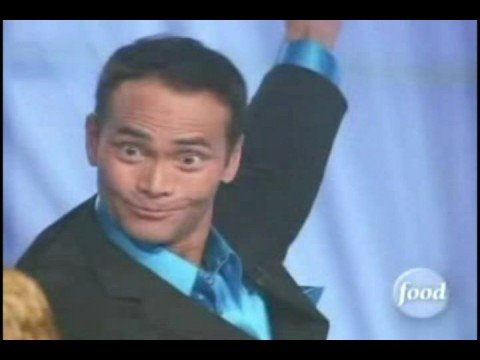 Productivity and efficiency are big parts of sustainability — which is part of why I love the productivity-nerd blog Lifehacker. Last week, they put together a big ol' post on helping eliminate food waste in your home (or — how to "Iron Chef" your leftovers). This can be a big challenge for some people, especially if you live in a household of just one or two people!
So — let's get after it:
We've previously warmed up to the idea of multi-meal recipes, making hash from leftovers, and post-Thanksgiving leftover recipes—and when all else fails, there's our complete guide to freezing food. We are just one blog, however, and we don't write about food as often as the folks quoted here do. Here's how they save money, and face, by using up whatever's hanging around each week.
I happen to have about two and a half gallons of home-brewed beer and ten burrito-sized whole wheat tortillas sitting around. Thoughts?
Title says it all, doesn't it? No? Well, Planet Green says the rest about the new Denver International Airport composting plan: Read more
Carol O'Meara gives you a shopping list for seedlings that you can get started very soon in your own home. What to buy for starting seeds: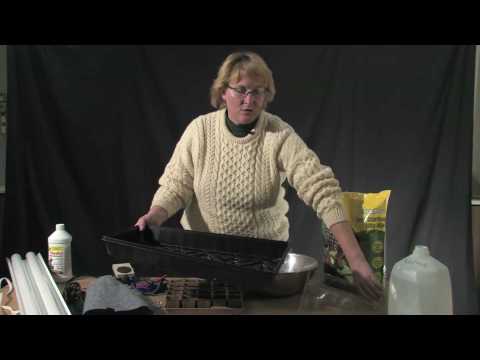 Here's Carol's shopping list: Read more
There are plenty of reasons why I love urban culture. For one, I can close my eyes and do the same thing that urban planners do — imagine a really wonderfully efficient world in which I live, work and play within about a two- or three-mile radius. In fact, this is mostly accurate in my own life right now, but I'm guilty of things (like occasional travel by air) that negate the heck out of that.
There's also the idea of urban farming. I love green roofs. I love the perseverance of people doing things like cultivating potatoes on their porches or bees in Brooklyn. I love it.
But I have a hard time when someone goes out of their way to write a whole book and make the claim that the greenest place you can live is a city like New York. Read more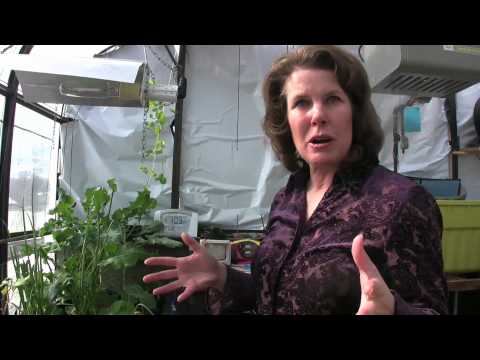 Fish poop makes good vegetables. That's what I learned about aquaponics from the Camera this week.
You know about hydroponics, but here's the picture with aquaponics: you're growing veggies and raising fish at the same time:
The vegetables and the fish work together in a sustainable loop. The fish waste provides fertilizer, which is made accessible to the plants via bacteria that convert the ammonia to nitrates, which feed the plants. Once the system reaches bacterial balance, the only work is tending the plants.
That way, you're not using chemical fertilizers, like you might in hydroponics.
Boulder's Sylvia Bernstein uses aquaponics to grow pepper plants, six kinds of heirloom tomatoes, English cucumbers, peppers and herbs "with nothing but fish waste and trout chow."
Trout chow! Mmm! Read more