You are viewing the archive for the Energy category.
---
Here in Boulder, people are already asking a lot of questions about smart grids and whether they're a good idea. But here in the home of the first functioning smart grid in the world, it has primarily been a financial question so far.
Folks at a recent hacker conference say it would be easy to hack a smart grid and cause trouble — like shutting power down to individual users or whole cities. That should get the attention of the 24,000 homes in Boulder that are using smart meters. Technology Review says that the rush to get smart grids up and running might be ill-advised: Read more
We were just over at the Rocky Mountain Institute's Boulder office the other day for a Green Drinks event and suddenly we have a reason to mention them again — a spin-off from the think tank, Bright Automotive, just sold a minority stake to GM Ventures, according to cnet. Apparently it doesn't hurt that Bright was involved in producing the now-very-dead EV1: Read more
Boulder City Council took the recommendations of its staff — and not those of David Eves. They won't be putting renewal of the Xcel franchise agreement on the ballot in November — and they won't be renewing it, either:
A 20-year agreement between Xcel Energy and the city of Boulder will be allowed to expire at the end of the year, the Boulder City Council decided late Tuesday night, leaving voters this fall to decide whether to impose a tax on the utility while the city studies other options for its energy future.

The decision to abandon pursuing the long-term agreement with the utility giant came in late-night 6-2 vote.

"The world has changed, the energy-supply world has changed dramatically," said Councilman Matt Appelbaum. "I, honestly, can't imagine signing a multi-decade agreement."
So, what now? Read more
Xcel's Colorado chief, David Eves, has been in the middle of the city's decision on renewing the Xcel franchise agreement.
Today, the Camera ran a guest commentary in which Eaves asks Boulder City Council to allow citizens to vote on the question this November:
We urge the City Council to put this agreement on the ballot for voters to review and decide upon. For the past two years, Boulder staff and members of my staff have invested thousands of hours negotiating the details of the franchise, and also directly addressing the city`s stated priorities. The product of that work is a mutual agreement that benefit us all. Business and community leaders — and city staff too just a few weeks ago — have been in support of continuing our franchise because the agreement meets what we were told were the city's primary priorities, mainly lowering the environmental impact of every Boulder resident.
Somebody recently told me that she was surprised at the number of oil rigs she saw around Colorado on her first trip through the rest of the state — a loop from Boulder to Mesa Verde and back. But Colorado has always been known for being rich in something under the ground and when you get out into any kind of open space, you're bound to see some kind of rig.
Out of curiosity, I went poking around the Colorado Oil and Gas Commission's website and found a couple of nice at-a-glance items. Everybody knows Colorado is rich in natural gas, so here's a quick look at how much natural gas and oil Colorado produced from 1995-2000 for comparison. Note that the numbers are not directly comparable because the oil is measured in barrels (BBL) and the gas is measured per thousand cubic feed (Mcf) and oil is a liquid and gas is a, er, you know…
Those numbers feel a little dusty, though, so here are Colorado's oil numbers for 2009 [PDF], again by county.
And finally, to bring it home, here, you can search the Commission's database by county, well or field to find out local information.
I'm thinking about all of this because the Post has a story today about some Colorado towns hoping for an economic boost from new oil drilling, thanks to a new oil drilling technology: Read more
UPDATE: Boulder staff to council: Do not put Xcel franchise renewal on the ballot
Well, there's not a much more boring phrase than "franchise agreement" out there, but now would be a good time to educate yourself on Boulder's Xcel franchise agreement options (and those laid out by the City Council) and what's going on, because a lot of energy and tax dollars are in the mix and that affects everyone — for the next 20 years. On Tuesday, City Council will decide whether or not to put the franchise agreement renewal on the ballot this year, but not before they hear a lot from the president of Xcel in Colorado: Read more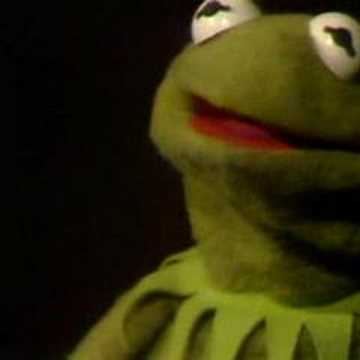 That frog was right — it's not easy bein' green. Boulder knows it and, apparently, so does the BBC, which did a story on Boulder's efforts to reduce its pollution and poor energy habits — and while it's very short, it's not very flattering.
But for all the solar panels arrayed on the roof of the municipal building on the corner of Broadway and Canyon, the roar of traffic tells a different story.

The people of Boulder are just as wedded to their cars as they are anywhere else in America.
Read the rest at the BBC's site.
Nokero
lives right here in Colorado. The Denver Post has a story about
Stephen Katsaros' invention
and the way he intends to get it into the hands of people who need and want it.
As soon as he saw the first molds of the bulb coming out of the factory, Katsaros, 37, quit the legal firm where he worked as a patent agent and devoted himself full-time to Nokero.

His plan is to target countries such as India, Indonesia, Nigeria and Pakistan, where hundreds of millions rely on expensive, carbon-spewing gas lamps but income is high enough to afford a $15 lamp. Demand is higher in places such as Ethiopia, but the population is too poor to afford the lamp, Katsaros says.

"This is not a charity," he says. "We are using capitalism as a method to improve people's lives."
The Nokero made a few waves in the tech blogosphere when it was unveiled a little over a month ago. A big part of the pitch is helping people quit burning kerosene for light, according to a post by SmartPlanet's Andrew Nusca: Read more
Laura had written here that ClimateSmart was in trouble — and at the Camera that the ClimateSmart home loan program is indefinitely suspended (though the ClimateSmart commercial loan program is not). The trick is that it's yet another loan and multiple entities have claims to that debt — and they all want to have the first claim to it. Not surprisingly, the Wall Street Journal does a far better job of explaining the financial side of the PACE/Fannie/Freddie entanglement than I do.
More recently, Grist caught up with a Longmont teacher who came this close to retrofitting her home, but ended up frustrated with ClimateSmart.
"I was looking forward to a warm winter," she said.

That's when Fannie Mae and Freddie Mac threw the program into confusion by sending letters suggesting that mortgage lenders should steer clear of PACE, arguing that PACE liens could not take priority over mortgages. The government-chartered mortgage giants are concerned about losing out if homeowners with clean-energy assessments default on their loans.

Boulder County commissioners, along with Colorado Gov. Bill Ritter (D) and others, urged Fannie and Freddie and their federal regulator to clarify their cryptic letters and resolve the issue. But last week, after having already delayed the program once while awaiting resolution, the county felt compelled to cancel the latest round of ClimateSmart funding.

"We had a couple hundred homeowners who were applying for $3 million in financing for projects who have essentially been hanging in limbo," County Commissioner Will Toor said. "We initially hoped the issue would be quickly resolved. It hasn't been. While we still believe that it will eventually be resolved, we couldn't ask our homeowners and local green building contractors to just remain in limbo."
Read more of Kayla Thomason's story over at Grist.
Great idea (and they were the hosts of the most recent Green Drinks). Eric Jackson fired up Boulder Community Computers, a nonprofit that aims to get working computers into the hands of people who need them — and to help people earn said computers. From the Camera: Read more