You are viewing the archive for the Bikes category.
---
Parked at the Boulder Public Library today and chained to a bike rack: one unicycle. I know we've got a few unicyclers in Boulder — and mountain unicyclers, too — but it's still fun to just see one parked.
I've thought about trying to unicycle — as has a friend, perhaps a bit more seriously — but I'm pretty sure I'll stick to the bike for trips to the library.
Library unicyclist, whoever you are, I salute you.
Like to bike? Like to talk to people? Have your weekends free? Need some extra cash? Being a Boulder bike ambassador could be your dream job.
Boulder's Walk and Bike Month program and Community Cycles are joining together to hire two bike ambassadors to work from June through mid September. The work is $12 an hour for 12 to 15 hours per week.
From the job description:
BAs will work with the community at the Farmer's Market, CC's Rolling Bike Clinics, the Family Learning Center, CU and other community events, schools, recreation centers and worksites to teach specific skills that encourage safe and convenient use of Boulder's roadways, paths and transit routes.
Read the full job description here.
Sad news — another cycling death in Boulder.
The cyclist who collided with a pedestrian in north Boulder this past weekend died early this morning from head injuries she sustained in the crash.

Boulder County Coroner Tom Faure said Alison Kellagher, 55, died at 12:30 a.m. Tuesday.
Condolences to Alison Kellagher's friends and family and a reminder to be careful out there, whether you're on foot, on a bike, in a car or however else you get around.
The recent spate of bad bike news in Boulder also inspired me to make a "ghost bike" resource page for the site. If you've ever seen an all-white bike chained up around town, you may have seen a "ghost bike."
The outdoor lifestyle is one of the reasons a lot of us live in Boulder, but there are a lot of eco-concerns to consider before you hit the trails. Jenn Fields has more over at the Colorado Daily:
OK, cyclists, you win — youre riding your bike instead of driving your car. Congrats. Unless youre going through tubes and tires like a fiend. Ah-ha! What did you do with your last punctured tube? Dont pitch it. EcoCycle will recycle tubes, tires — most of your bike, in fact.
Be sure to check out the rain-related tip that applies to this soggy Thursday!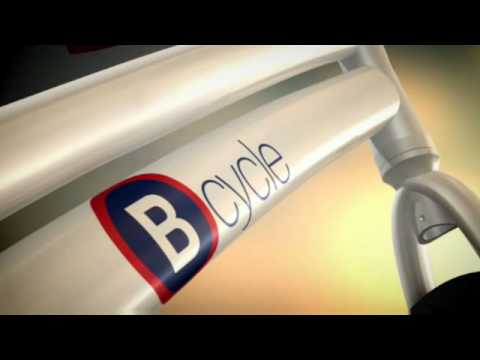 Biking around Denver is about to get cooler and easier. This Earth Day, April 22, Denver will be the launching point for B-cycle's bike sharing program. From 8 a.m.-9 a.m. you can join Denver Mayor John Hickenlooper and Jonny5 of Denver musicians Flobots at the Civic Center Park for Denver B-cycle's Earth Day Launch Event. Read more
Need more stuff to look forward to this summer? How about an annual bike, beer and recycling party? The Colorado stops on the 2010 Tour de Fat are mighty far away (Sept. 4 in Fort Collins, Sept. 11 in Denver), but that doesn't mean you can't start brainstorming your wacky outfit for it — or start building your crazy bike, if that's more your speed. Read more
Here's the design for Boulder Walk and Bike to Work Month 2010. Warmer weather means that every day can be walk or bike to work day, but we're all about bringing it to people's attention for the month of June.
Boulder's 34th annual Walk & Bike Month will feature 80 activities this year, beginning in late May and culminating in the annual Bike to Work Day on June 23. Last year, more than 7,500 people turned out for Bike to Work Day. Organizers estimate that 9,000 riders and walkers will participate this year.
The Camera has information on the designer of the T-shirts for Boulder Walk and Bike to Work Month 2010.
So says Jennifer over at rideboulderco.com. To be fair, she's all about cycling — she's just saying that she thinks there are bigger problems to address, too: Read more
Ranked right behind Minneapolis and Portland, Ore.
3. Boulder, CO Ninety-five percent of Boulder's arterial streets are bike-friendly and the city is surrounded by a greenbelt with 120 miles of trails. It's the home of many top pro racers.
via Bike-Friendly Cities on Bicycling Magazine.com and Erika's tweet!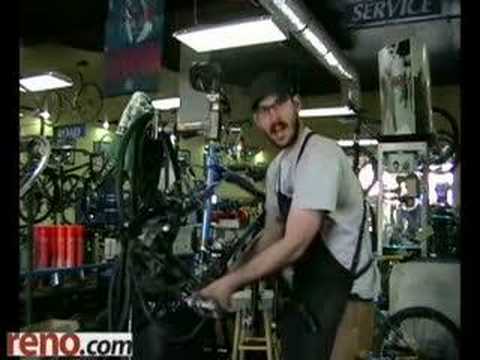 I just cleaned and re-lubed my bike — and added a basket. I'm excited for spring weather!
Happily, the Camera has some bike tune-up tips for spring, including:
Your bicycle's chain may need a quick lubing with chain oil after a winters rest. Dont over-lube your bike chain, though, since oil can carry grit into the bikes inner workings and cause over wear.

On his Web site, the late bicycle guru Sheldon Brown suggests this technique: Rotate your bikes pedals backward, then oil the top part of your bicycle chain on the side that faces the sprockets with a few drops from a drip-oil can for best results.